Regular price
Sale price
$2.95 USD
Unit price
per
Sale
Sold out
Illinois Bundleflower
Desmanthus illinoensis
'Illinois Bundleflower', also known as 'Prairie Bundle Flower', 'Bundleflower', 'Prairie Mimosa', 'Prickleweed', 'Illinois Desmanthus', 'Spider Bean', and 'Prairie Bundleflower', is a common plant found growing on the sides of roads in many areas of the South-central and Midwestern United States.
The plants grow thirty-six to sixty inches in height and have attractive, lacy, fern like leaves. It blooms throughout the summer months. If left on the plants, the seeds provide a food source for wildlife.

Sow seeds in a sunny, well-drained location. For optimal growth, the plants will require regular watering. Perennial in USDA Zones 5-8. Each packet contains one gram, which is approximately 150 seeds.
Share
View full details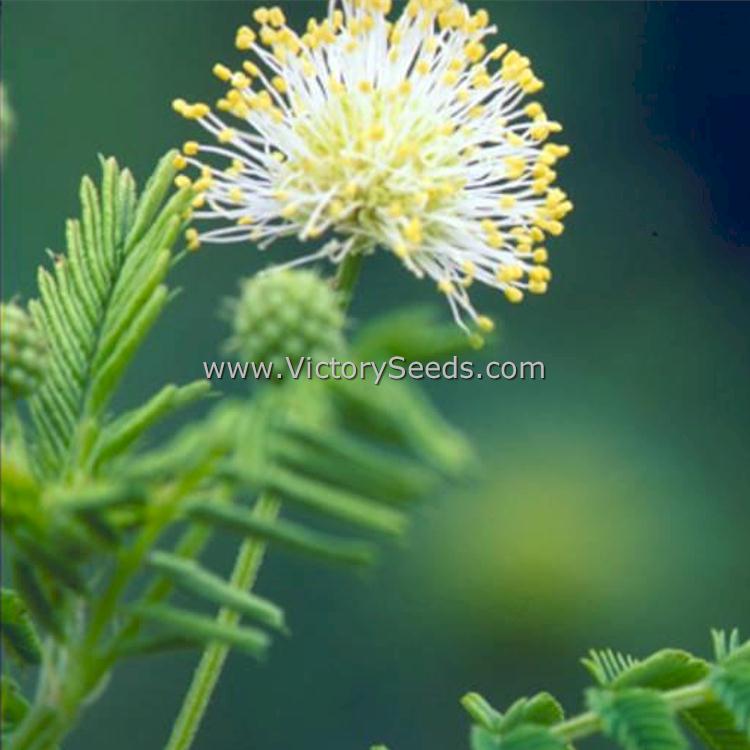 Explore our vegetable collections: