Regular price
Sale price
$2.45 USD
Unit price
per
Sale
Sold out
Lacy Phacelia
Phacelia tanacetifolia
Also known as 'Lacy Scorpion Weed', 'Tansy Leaf Phacelia', 'Blue Tansy', and 'Purple Tansy', 'Lacy Phacelia' is a wildflower native to the southwestern United States and northern Mexico. Listed in the top twenty pollen producing flowers for honeybees, it is highly attractive to other pollinator insects including bumblebees and hoverflies. It provides them a source of high quality nectar and pollen. Phacelia is also used commercially as a cut flower for fill in floral arrangements.
'Lacy Phacelia' is fairly drought tolerant, performs well in many soil types, but grows best in open, fertile, light-textured, and well-drained soils within a pH range of 6.4 to 8.5. It prefers locations that receive full sun and is not considered winter hardy as it will be killed when temperatures drop to about 18ºF.

The plants grow from twelve to twenty-four inches in height. Its violet colored flowers typically appear forty-five to sixty days after the seedlings emerge, blooming for six to eight weeks. This makes 'Lacy Phacelia' desirable as a pollinator attractant as well as for cover crop plantings. Annual. Each packet contains 0.5 gram, which is approximately 250 seeds.
Share
View full details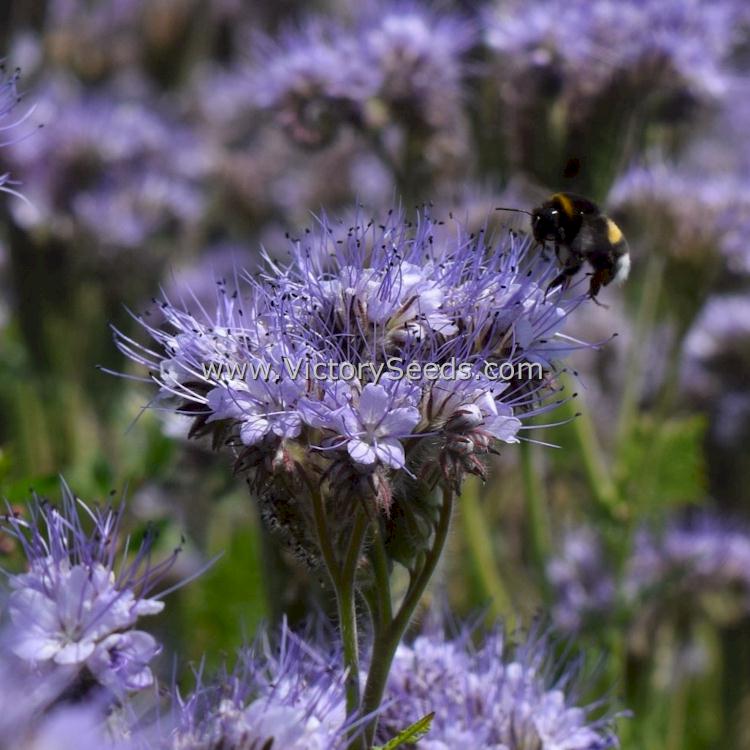 If your intent is to attract pollinator insects or to raise seed, you should sow seeds into a firm, weed-free seedbed in early spring after the soil has reached a temperature of 40ºF, and the danger of a killing frost has passed. Seed should be uniformly sown at a depth of ¼-inch as germination is also inhibited by light. Sow seeds in the late fall if you intend to use it as a winter-killed cover crop for biomass production or to absorb excess nitrates in the soil.
Seeds germinate within fifteen to thirty days, and germination rates increase with rising soil temperatures above 37º to 68ºF. At soil temperatures greater than 68ºF, the percentage germination decreases with total germination halted when temperature reach 86ºF.
Informational References:
Explore our vegetable collections: