Regular price
Sale price
$2.45 USD
Unit price
per
Sale
Sold out
Plains Coreopsis
Coreopsis tinctoria
'Plains Coreopsis' was collected and catalogued along the Snake River in Washington on October 12, 1805 by Lewis and Clark's "
Corps of Discovery
" expedition.
[1]
It is native to North America from Minnesota to British Columbia, south to Louisiana and New Mexico but is a common garden escape elsewhere. Typically found in seasonally damp, disturbed sites, especially roadside ditches and low, sandy areas.
Also known as 'Tickseed' and 'Calliopsis tinctoria', 'Plains Coreopsis' has slender plants that reach twelve to thirty-six inches in height. They produce masses of flowers that range in color from deep red and bronze to bright yellow with red centers. Blooming in about seventy days, it attracts and provides sustenance for many species of pollinating insects.
If left to mature and stand in your yards and gardens, they also attract seed-eaters such as migratory birds. However, if you want to squeeze out as many blossoms as possible, deadheading is prescribed.

Annual. Each packet contains 0.1 gram, which is approximately 350 seeds.
Share
View full details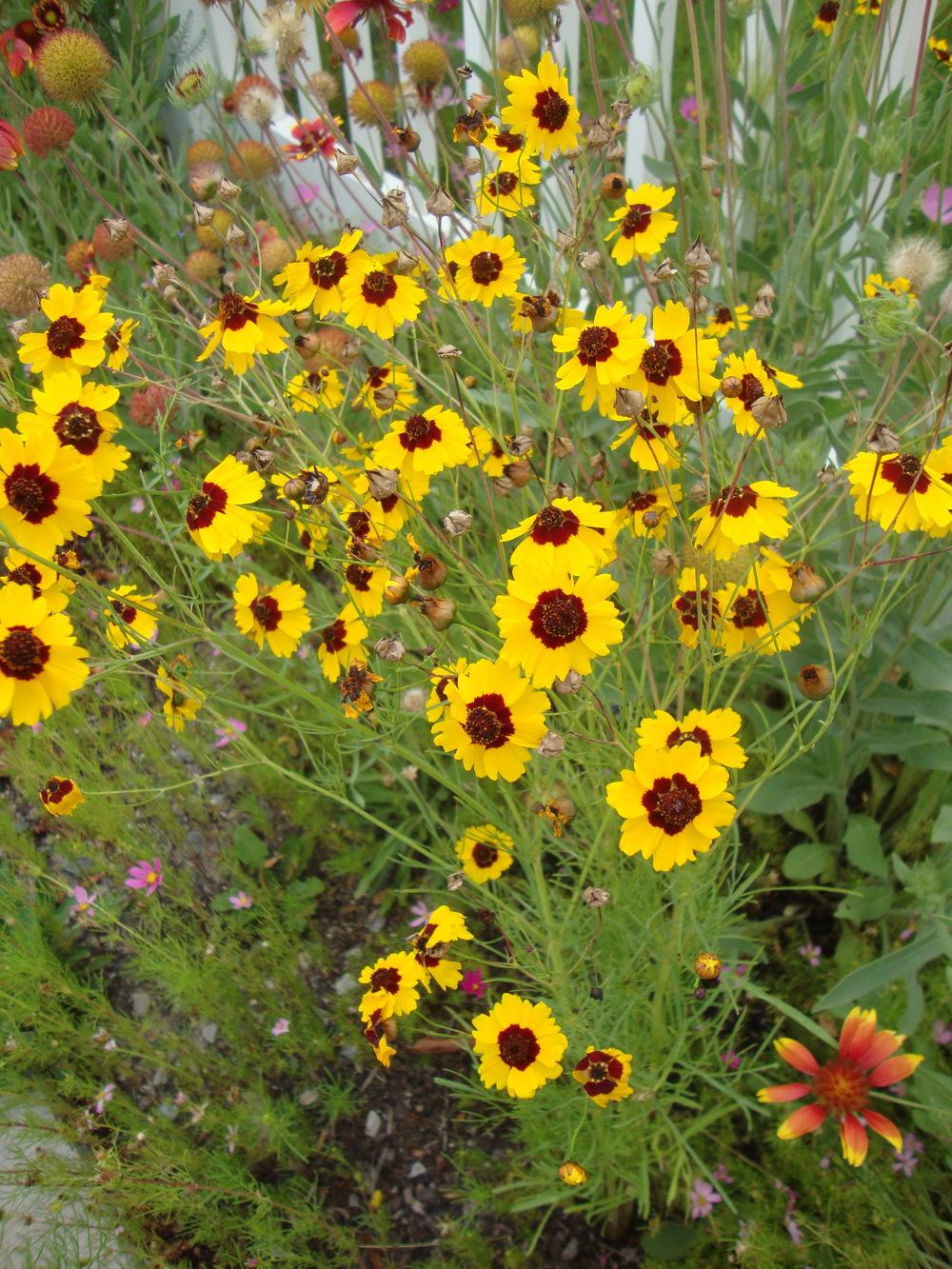 Planting Instructions:
'Plains Coreopsis' prefers locations that receive full to partial sun with dry to moist, well-drained soils. Easily grown from seed by broadcasting into a prepared seedbed in the early spring after the danger of frost has passed. Succession plant more seeds for continuous blooming from June until the plants are killed by the frost in the fall. Under the proper conditions, Coreopsis will reseed itself.
Depending on the texture and density of your soil, watering the seed in after broadcasting may be enough. Otherwise, cover with abut one-quarter inch of light, fine soil. The best soil temperature for germination is 65ºF to 75ºF and will germinate in 14 to 21 days. Once seedlings appear, thin them to eight inches apart.
Explore our vegetable collections: