Regular price
Sale price
$8.95 USD
Unit price
per
Sale
Sold out
Bees & Pollinators Feed Seed Mix
The Bee Feed Seed Mixture is a blend of widely adaptable, annual and perennial flowers that provide nectar and pollen to wild bees, honey bees and other pollinators.  It is well suited for maintained landscapes such as garden beds and borders. Contains early, mid-, and late blooming flowers in order to provide bee forage all season long.  Flowers are suitable for short-tongued and long-tongued bees and come in a wide range of colors for an attractive display.
One ounce will cover approximately 333 square feet.

The mix includes the following annual and perennial varieties: 
Baby Blue Eyes (Nemophila menziesii), Bergamot (Monarda fistulosa), Blue Flax (Linum perenne), California Poppy (Eschscholzia californica), China Aster (Callistephus chinensis), Chinese Forget-Me-Not (Cynoglossum amabile), Flanders Poppy (Papaver rhoeas), Fleabane Daisy (Erigeron speciosus), Globe Gilia (Gilia capitata), Indian Blanket (Gaillardia pulchella), Lance-Leaved Coreopsis (Coreopsis lanceolata), New England Aster (Symphyotrichum novae-angliae), Plains Coreopsis (Coreopsis tinctoria), Purple Coneflower (Echinacea purpurea), Purple Giant Hyssop (Agastache rugosa), Siberian Wallflower (Cheiranthus allionii), Sweet Alyssum (Lobularia maritima), Tidy Tips (Layia platyglossa).
Share
View full details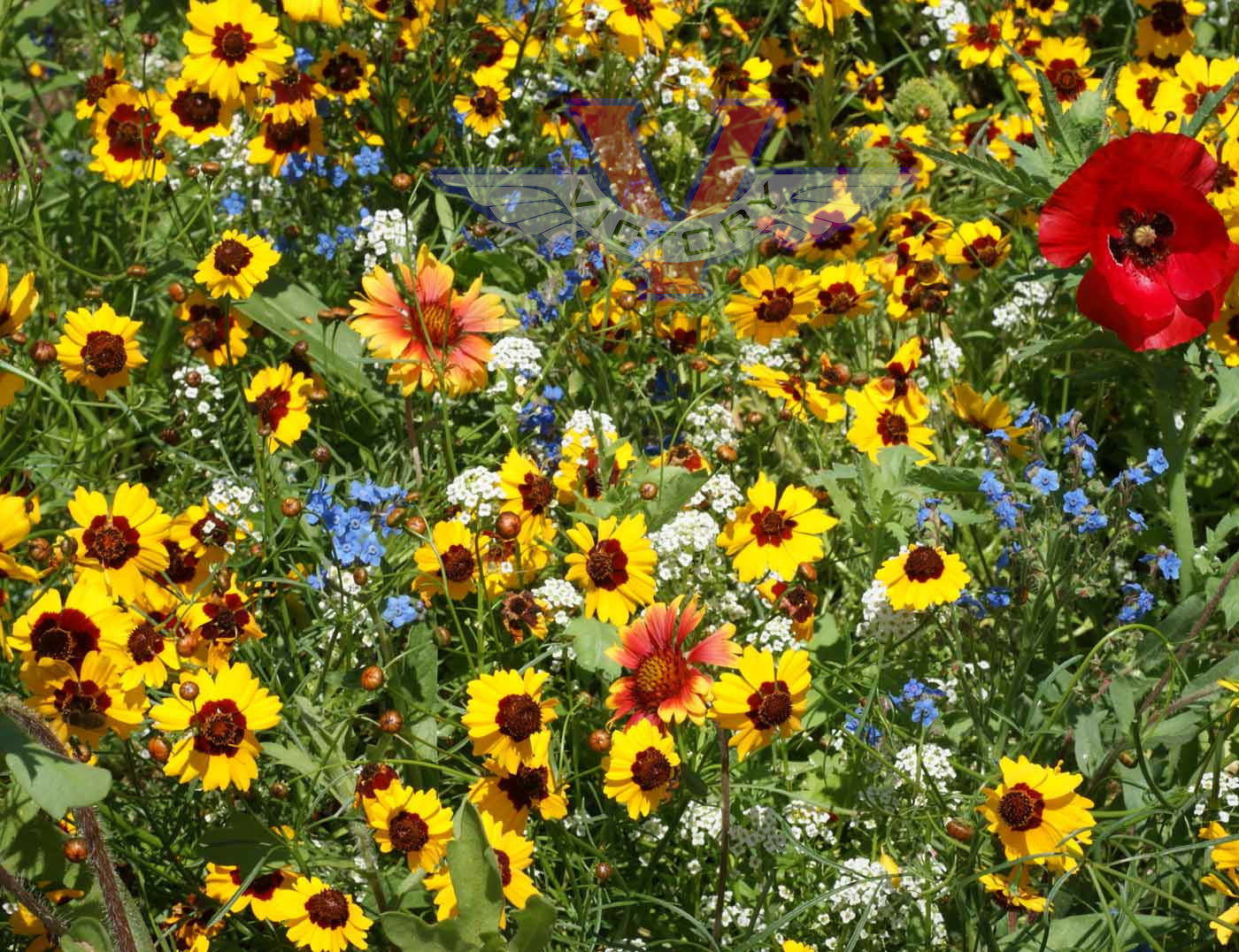 Planting Instructions:
As early in the spring as possible, prepare your flower bed site by removing weeds and loosening the soil. You can sow the seeds by broadcasting and then raking them into the soil. The goal is for the seeds to make good soil contact and to be covered with light soil no more than two-and-a-half times their thickness. Germination will start occurring when the soil reaches about 55ºF. The area will need to be kept moist until germination occurs.
Resources:

The Xerces Society is a nonprofit organization that protects wildlife through the conservation of invertebrates and their habitat. For forty years, the Society has been at the forefront of invertebrate protection worldwide, harnessing the knowledge of scientists and the enthusiasm of citizens to implement conservation programs.
North American Pollinator Protection Campaign (NAPPC) is a nonprofit organization that works to promote public awareness of pollinator decline. It was largely through their efforts that the National Pollinator Week declaration was made.
The USDA's Pollinator Page.
Explore our vegetable collections: