Regular price
Sale price
$2.95 USD
Unit price
per
Sale
Sold out
60 days — Once a fairly rare variety only circulated among seed saving gardeners, 'Red Russian' kale has become a popular commercial variety. Synonyms attributed to this variety include, 'Russian Red', 'Canadian Broccoli', 'Ragged Jack' and 'Buda'.
[1]
Its reddish colored, frilly leaves have purple veins and deliver an excellent flavor. The plants are quite frost tolerant.
As plant historians, we seek factual, documentary evidence before we publish a variety's history. 'Red Russian' kale is one of those varieties whose history, to date, remains elusive. Although some seed sellers describe interesting and colorful "stories" about is dating to pre-1885 Canadian fur traders, we have not been able to locate supporting evidence. What we do know is that it started appearing in the United States in about 1984 among seed savers and its popularity has grown from there. Each packet contains one gram, which is approximately 250 seeds.
Share
View full details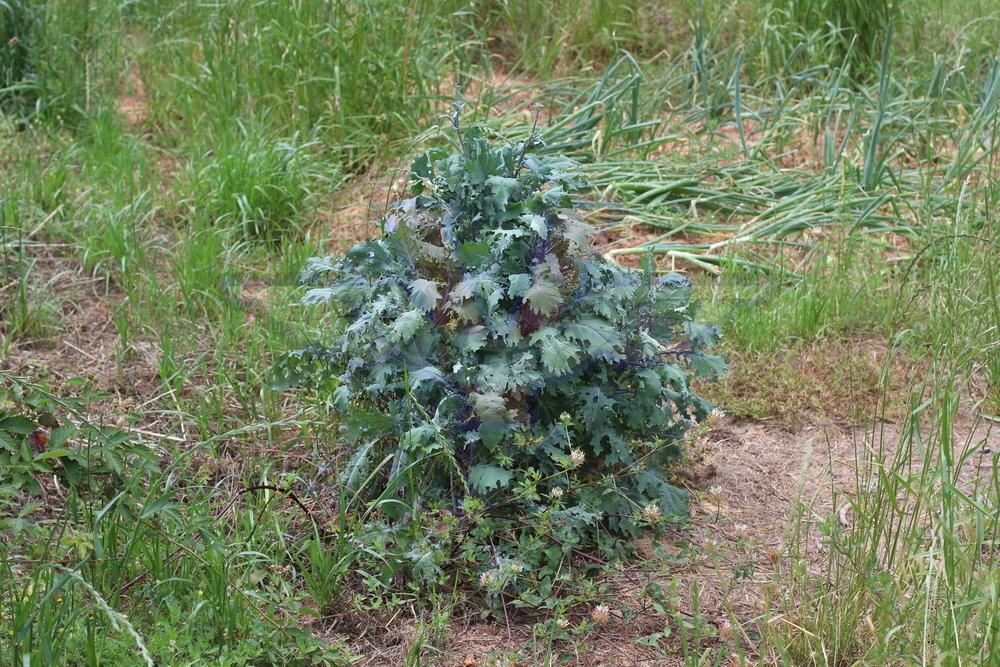 Planting Instructions:
Kale grows best in cool weather. When established, it will tolerate frost. Can be sown in garden as soon as danger of hard frost is past.
Sow seeds ½ inches deep, one inch apart, in rows 24 inches apart. Cover with loose soil. Thin plants to about twelve inches. Avoid disease by not planting where other Brassica (cole crops) plants have grown in the past year or two.
Provides a continuous supply of tasty leaves if you pick from the bottom up. It is cold hardy and the flavors become sweeter and more complex after a hard frost.
Informational References:
"Garden Seed Inventory: Sixth Edition," Kent Whealy, Seed Savers Exchange, 2004.

Explore our vegetable collections: