Regular price
Sale price
$2.75 USD
Unit price
per
Sale
Sold out
Four O'Clocks
(Marvel of Peru)
Mirabilis jalapa
Popular in the early to mid-twentieth century, depending on your age, this heirloom may bring back memories of grandma's house. If you work all day and relax in the garden in the afternoon, this is a perfect flower choice because they wait until late afternoon to bloom. They are fragrant, trumpet-shaped, stay open all night and fade in the morning sun. Their blooms range in color from pink to white to purplish-red, to lavender to yellow.
They are a tender perennial in USDA zones 9-11 and grown as an annual in colder climates. Plant in a location with well-drained soil and one that receives full sun. The bushy plants can reach up to three feet tall and will spread from one to three feet.
Cultivated back as far as the seventeenth century and listed in Bernard M'Mahon's 1804 "
Catalogue of American Seeds
." Each packet contains two grams, which is approximately 20 to 30 seeds.
Share
View full details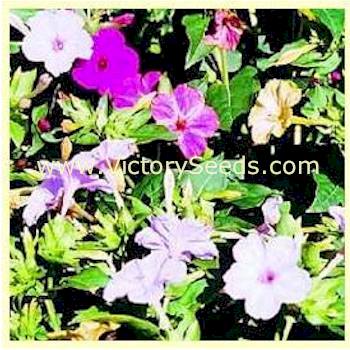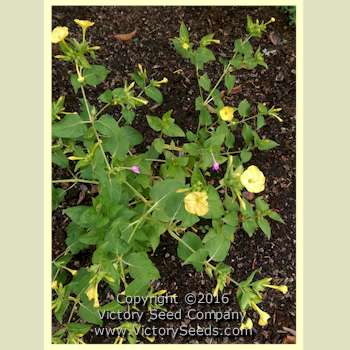 Explore our vegetable collections: