Regular price
Sale price
$2.95 USD
Unit price
per
Sale
Sold out
90 days,
indeterminate
— The fruits of 'White Wonder' are mild, sweet flavored with high sugar content. They are yellowish-white inside and out when matured and large (from one up to two pounds) on bushy, leafy plants.It is good for slicing, juicing and canning. Even the large sized fruits maintain good texture and flavor.
We don't know a lot about the history of this variety and it appears clouded at this point. While reading though old catalogs, we found a listing for a "White Wonder" tomato in J. W. Jung's 1922 seed annual; however the description of their variety doesn't quite match. Continuing the search, we could not find further listings of 'White Wonder' in any other company catalogs. Then in the late 1990s, about the time we obtained our original seed, this beefsteak-type 'White Wonder' appeared in the seed trade.

Each packet contains approximately 20 seeds.
Share
View full details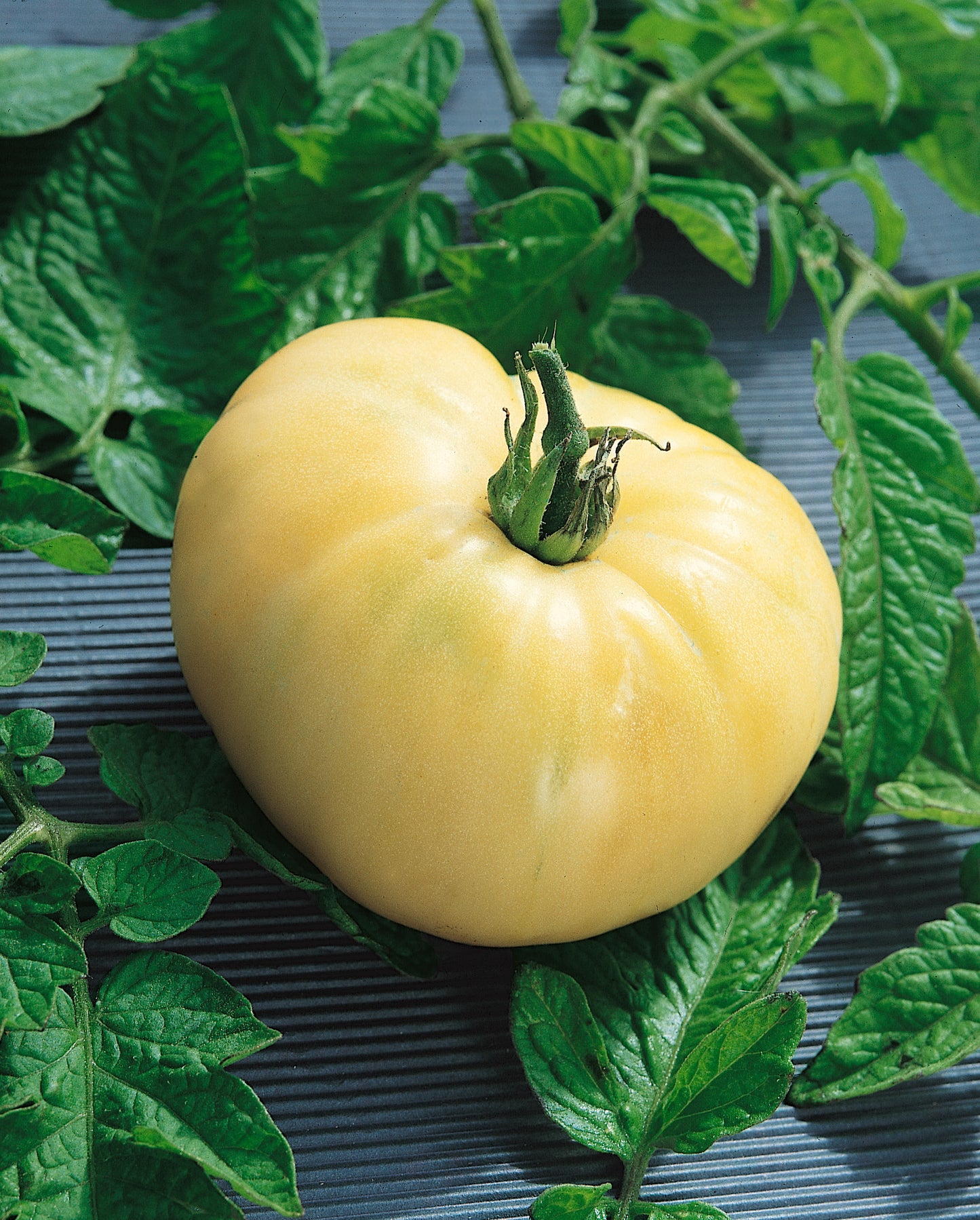 Although the name or description of this variety refers to a modern company's name, the seed we are offering is in no way sourced from, "owned by" or connected with that company. The name is simply the historically accurate, common name for the variety giving credit to the seedsmen that originally released it.
Explore our vegetable collections: