Regular price
Sale price
$2.95 USD
Unit price
per
Sale
Sold out
Stainless Steel Mesh Balls
Leave expensive, prepackaged teas behind the next time you visit the market and opt for less costly teas in bulk. Do you like to experiment with mixing your own homegrown herbs? Maybe you find it fun to experiment with unusual blends like black tea, cinnamon chips, and peppercorns, or what about trying some ginger root, lemongrass, with rose hips? Perhaps you just feel like a cup of strong, hot Earl Grey. Whatever your pleasure, you are in charge of your teacup.
These 1½-inch (4.5 cm), stainless steel mesh balls are a great, reusable, single cup "tea bag" with a lock and hinge at their center making them easy to use and clean up afterwards. Simply wash in warm water and hand dry. Includes chain and clip for easy retrieval.
Share
View full details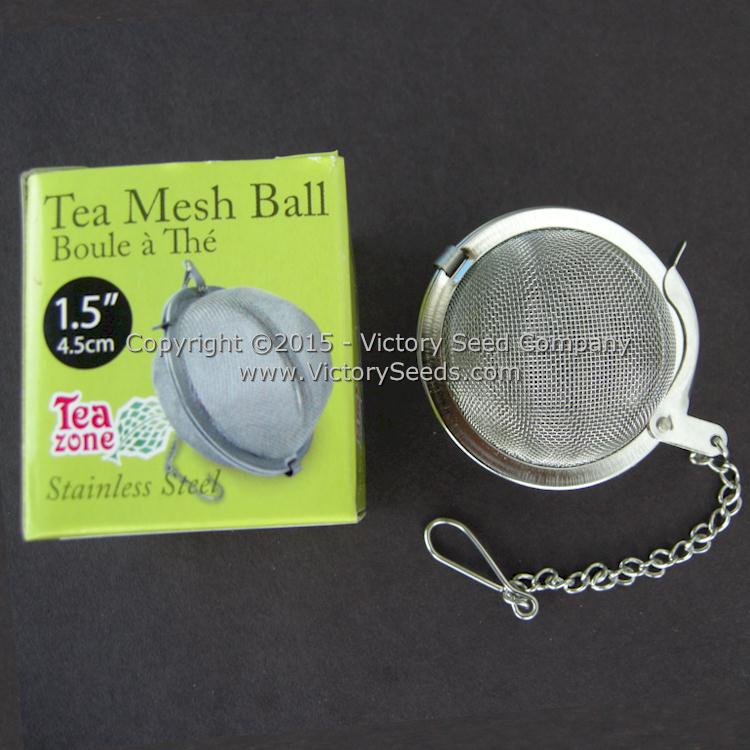 Tips for Brewing the Perfect Cup of Tea
1. Start with fresh, cold water.
2. Heat to a rolling boil in a glass or steel kettle.
3. Pre-heat your brewing vessel, whether cup or teapot, with some of your boiling water.
4. Measure out a teaspoon of tea per cup and

"one for the pot"

.
5. Pour the boiling water over the tea and steep for 5 minutes (or to taste).
That is it for me. Plain, straight, hot tea so that the unadulterated flavor can be enjoyed. Others like cream and sugar, others, honey and lemon.
Explore our vegetable collections: