Regular price
Sale price
$4.99 USD
Unit price
per
Sale
Sold out
Clyde's Garden Planner
is a handy, easy to use, vegetable garden planning tool.  This unique slide chart comes with local frost dates and presents gardening events in a "
time phased
" format.  This makes it possible to see the entire vegetable planting, growing and harvesting period at a glance. The chart shows indoor and outdoor planting times relative to spring and fall frost dates for twenty two common garden vegetables.  It will save you hours of research and greatly increase your chances of having a successful garden.
Helpful in visualizing the timing of events and resources for your vegetable garden, the chart includes the following major features using a horizontal calendar:
In addition, the slide portion of the chart provides the following critical planting information for each type of vegetable:

    * Quantity of seeds or plants required for a 10 foot row.
    * Planting depth.
    * Distance between rows (hills and wide raised rows are suggested).
    * Distance between plants after thinning.

And each chart comes with a one page explanation - including a listing of average first and last frost dates for major metropolitan areas in the U.S.A. and Canada.

Measuring 5 inches by 8.5 inches, it is portable and easily slipped into your garden notebook to keep this reference and planning tool handy - even when you are out in your garden. The information it presents is useful to anyone - from new gardeners to the skilled master gardener.  A perfect gift for any gardener on your list.

Share
View full details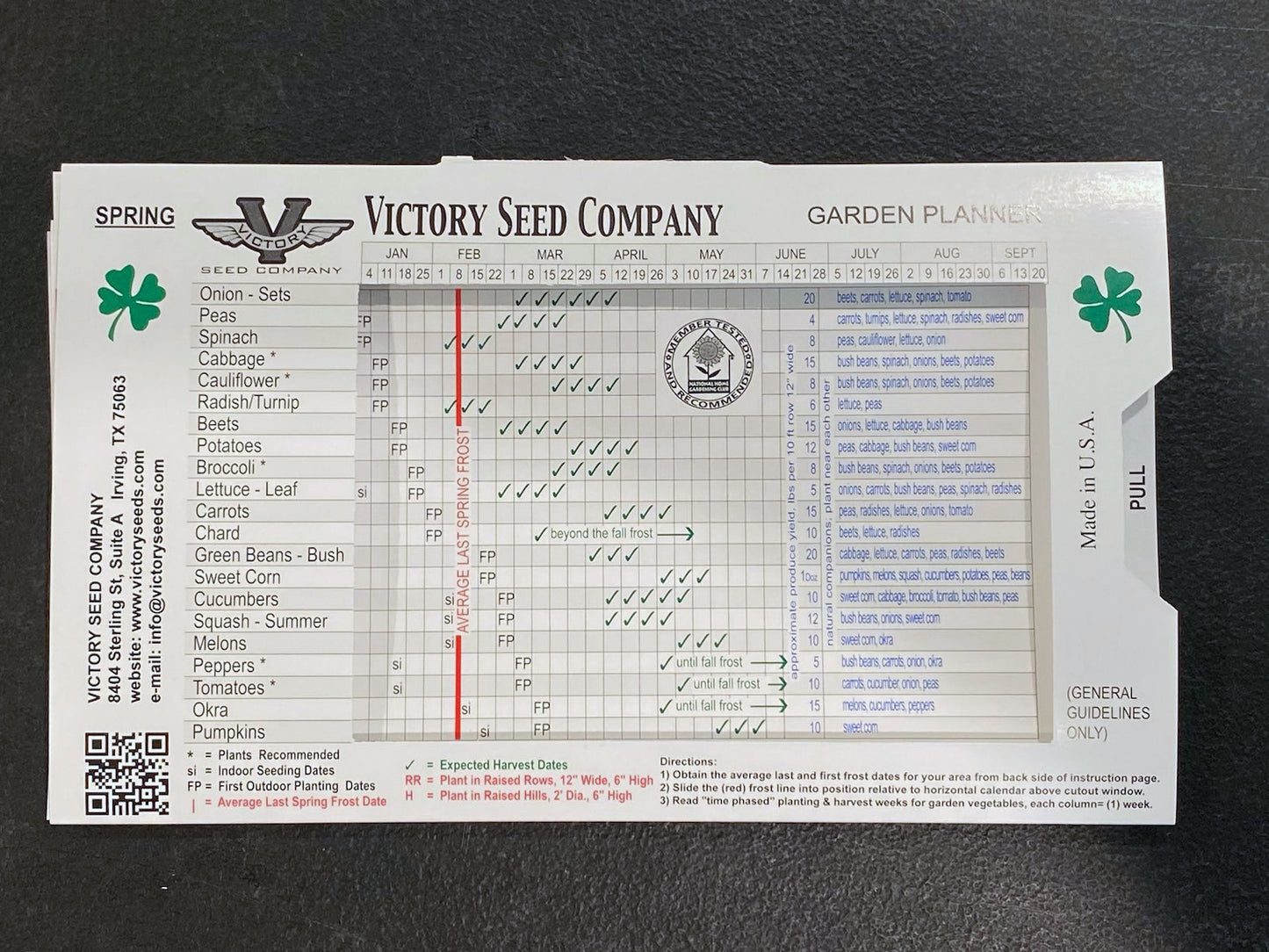 Explore our vegetable collections: