Regular price
Sale price
$2.95 USD
Unit price
per
Sale
Sold out
Iceberg
Crisphead or Head Lettuce
82 days — 'Iceberg' is a very old crisphead-type lettuce variety. Prototypical recipes for the classic wedge salad popularized in the 1940s and 1950s began to appear in cookbooks as early as the mid-1910s. By the 1970s, however, the choice of iceberg lettuce was waning in favor tossed green salads made of leaf lettuce varieties, as well as other salad-type greens. Its heads are fine flavored, medium sized, light green with a tinge of brown in color, tightly folded, and crinkled. In many cases, the exterior or wrapper leaves can be eaten, but it is 'Iceberg' lettuce's signature crisp, blanched white interiors that are generally desired.
When
W. Atlee Burpee
introduced 'Iceberg' in 1893, they described it as follows:
"Suffice it now to say that we have never had a handsomer or more solid Head Lettuce. By reason of its remarkable solidity and crisp, crystalline appearance it well warrants the name — Iceberg. It matters not whether grown in early spring or under the hottest summer sun, it always heads hard and solid, of surpassingly fine quality. So long-standing and solid are the heads that they seldom shoot up to seed until first cut open with a knife. Try it! and you will tell us that in all your experience you have seldom, if ever, had such grand heads of lettuce."[1]
By their 1900 seed annual they had added the following descriptive information:

"The large, curly leaves which cover the outside of the solid heads are of a bright, light green. The unusual solidity of the heads is insured by the large, white main ribs of the leaves, each of which, curving strongly into the center, acts like a truss, making it impossible for the leaves to open outward and expose the center, which, consequently, is always well blanched. It matters not whether in the early spring or the hottest days of summer, the leaves are always crisp and tender."[2]
By the early 1900s, seventy-four seedsmen were offering 'Iceberg' lettuce. Some seedsmen chose to rename the variety so it was sold under various synonyms including; Curled India, Large India, and Weaver's Market Gardener's.
[3]
Each packet contains one gram, which is approximately 500 to 600 seeds.
Share
View full details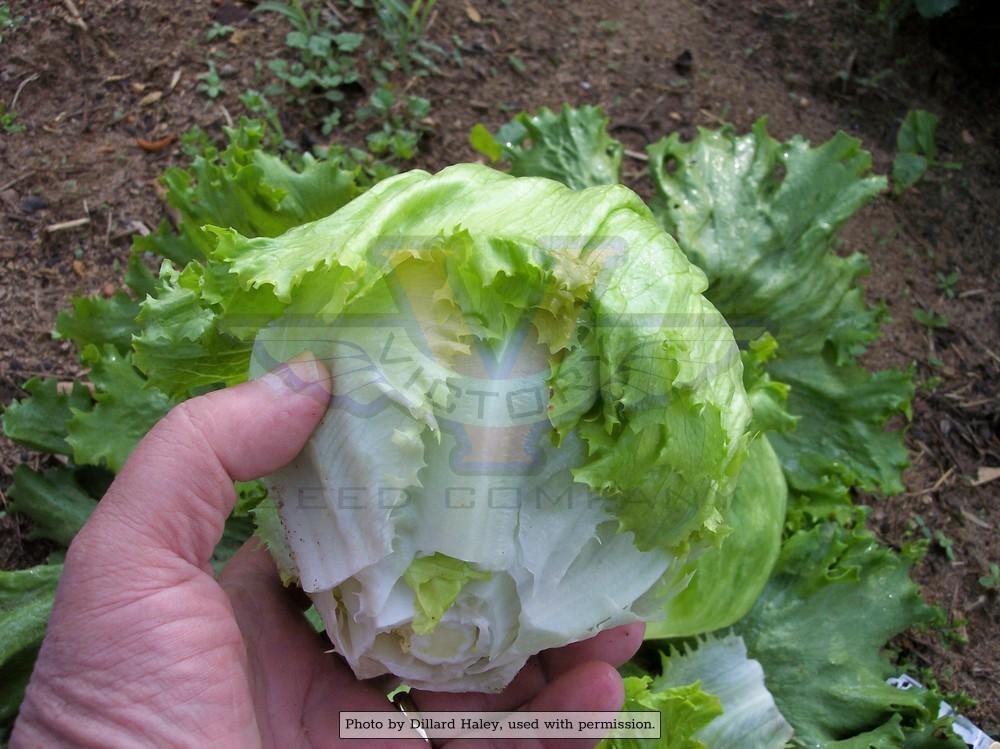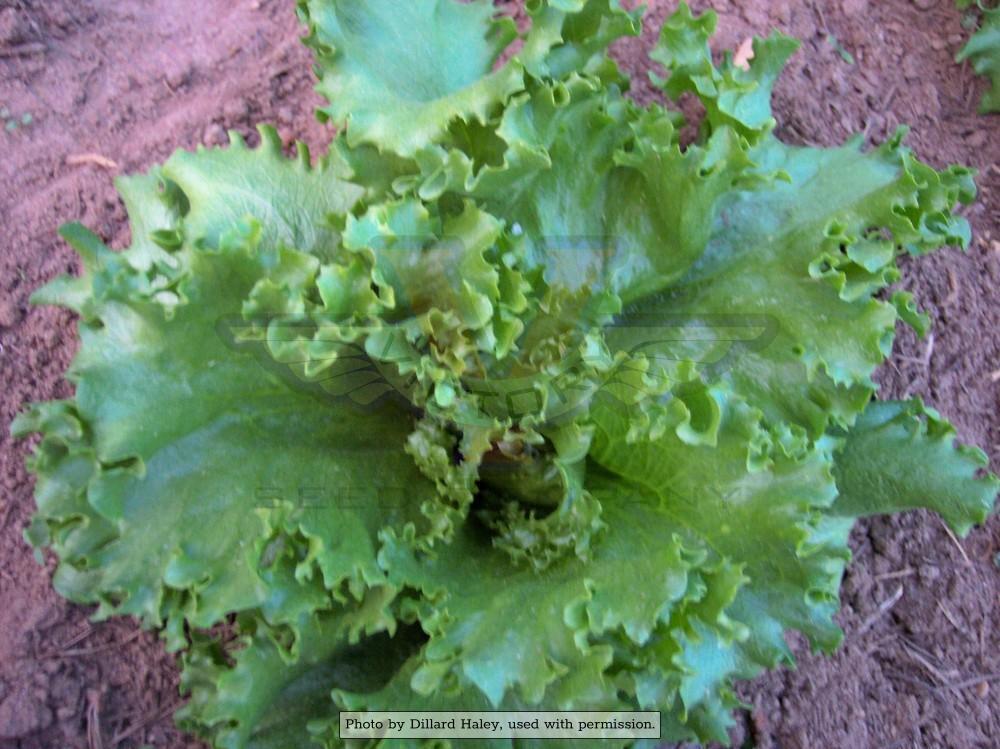 Planting Instructions:
Lettuce and other greens thrive in cool spring and fall weather (50° F to 60° F). A few greens can handle summer heat, but most of them prefer the cooler temperatures of spring and fall. Most lettuce and greens can withstand occasional exposure to light frost but if very cold weather is coming, protect your plants with a frost cover.
Sowing:
Prepare the seedbed outdoors using a hard tined rake, smoothening out the soil. Lightly sow and just barely cover the seeds with soil. Keep soil moist until germination is achieved. You can also start seeds indoors by sowing into seed starting trays using fresh new seed starting potting mix into clean seed starting trays. Just barely cover the seeds and keep well watered until they sprout. Harden off and transplant into the garden after about 3 weeks. Although the name or description of this variety refers to a modern company's name, the seed we are offering is in no way sourced from, "owned by" or connected with that company. The name is simply the historically accurate, common name for the variety giving credit to the seedsmen that originally released it.
Informational References:
"

Burpee's Farm Annual for 1893

," W. Atlee Burpee & Co., Philadelphia, Pennsylvania.
"

Burpee's Farm Annual for 1900

," W. Atlee Burpee & Co., Philadelphia, Pennsylvania.
"American Varieties of Lettuce," by Tracy, William Woodbridge, United States Bureau of Plant Industry, Volume no. 69, pages 52-53 , December 23, 1904.
Explore our vegetable collections: