Regular price
Sale price
$2.95 USD
Unit price
per
Sale
Sold out
Congo


100 days — The rinds are tough, medium green with darker stripes, cylindrical in shape with blunt ends, can reach twelve inches by twenty-five inches, and weigh up to fifty pounds each. 'Congo' does extremely well in Southeastern U.S. and has a medium-red colored flesh with very high sugar content and white seeds.
'Congo' was bred and stabilized by Dr. C. F. Poole and Dr. C. F. Andrus at the Regional Vegetable Breeding Laboratory of the U.S. Department of Agriculture at Charleston, South Carolina from a complex cross between 'Africa' and 'Iowa Belle' with Garrison.
[1,2,3]
. The name "Congo" was given this variety to symbolize the continent from which watermelons originated.
[2]
It was released in 1949 and an "
All-America Selection
®
" winner in 1950.
[1]
 Each packet contains two grams, which is approximately 25 seeds.
Share
View full details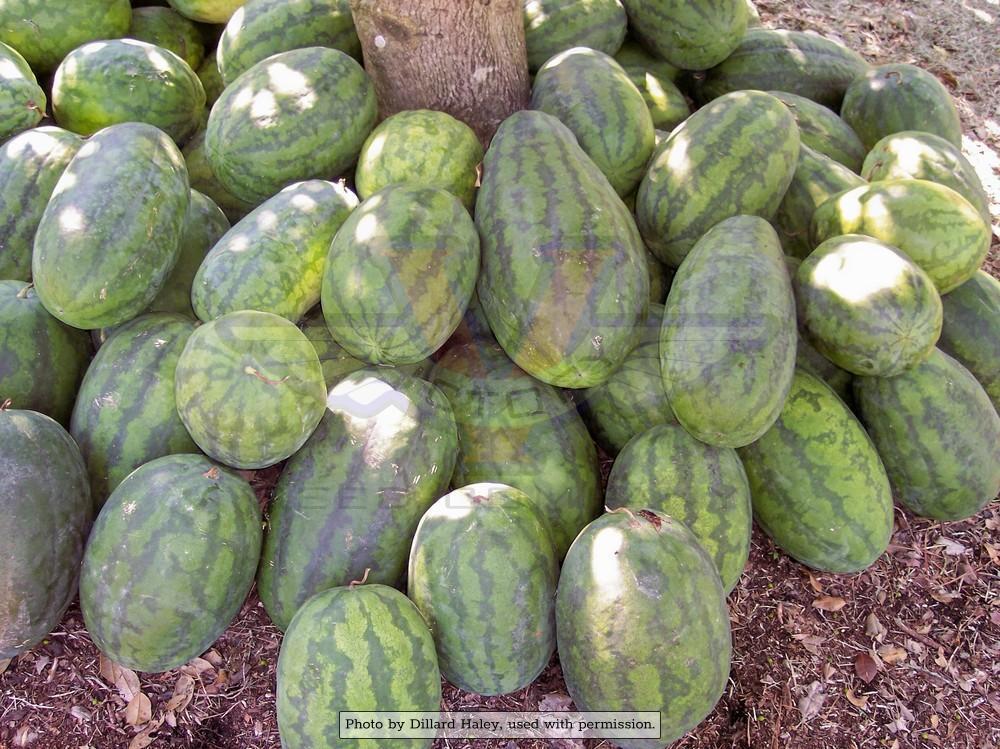 Planting Instructions:
The seeds can be directly sown in spring after the soil has warmed or started indoors four weeks before the last expected frost. Indoors, plant two to three seeds per pot, ½ inch deep, thinning to the best plant. Do not disturb roots when transplanting.
Outdoors, plant three to four seeds, ½ inch deep, in hills spaced four to six feet apart. Transplant or thin to two plants per hill. Young plants are cold sensitive and some cover protection at nights may be required. Mulch or cultivate to control weeds.
Informational References:
• All-America Selections master list.
• "
Market Growers Journal
," Volume 79, 1950.
• "
Vegetable Cultivar Descriptions for North America – Watermelon (A-L): Lists 1-27 Combined
," Edited by Gary W. Elmstrom, SunSeeds Co. (Bayer-Nunhems), Acampo, California and Fred McCuistion, Seminis Vegetable Seeds, Tifton, Georgia, and Tammy L. Ellington and Todd C. Wehner, Department of Horticultural Science, North Carolina State University, Raleigh, North Carolina.
Explore our vegetable collections: