Regular price
Sale price
$3.45 USD
Unit price
per
Sale
Sold out
What a treat it is to grow a bush watermelon on your patio! This bright red fleshed, round, 5-7 pound personal size watermelon has only 20-inch vines and can be grown in nearly any size garden or large container. 
90 days to maturity from seed.
65 days to maturity from transplant.
2019 Regional AAS Winner.
Height: 7-9 inches
Spread: 14-18 inches
Open-pollinated
Each packet contains 0.5 grams, which is approximately 15-20 seeds.
Share
View full details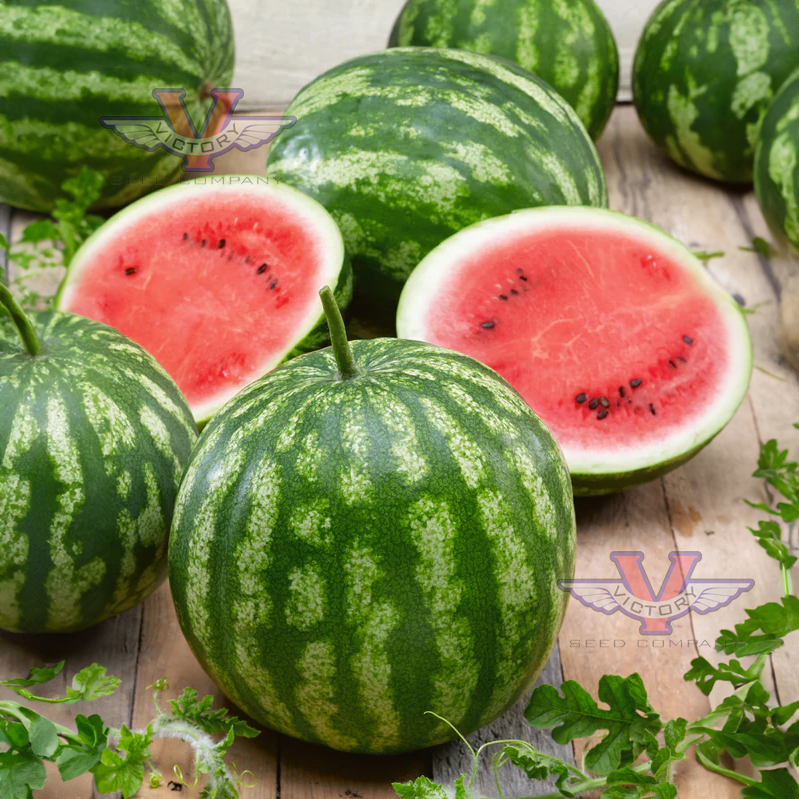 Planting Instructions:
The seeds can be directly sown in spring after the soil has warmed or started indoors four weeks before the last expected frost. Indoors, plant two to three seeds per pot, ½ inch deep, thinning to the best plant. Do not disturb roots when transplanting.
Outdoors, plant three to four seeds, ½ inch deep, in hills spaced four to six feet apart. Transplant or thin to two plants per hill. Young plants are cold sensitive and some cover protection at nights may be required. Mulch or cultivate to control weeds.
Explore our vegetable collections: