Regular price
Sale price
$2.95 USD
Unit price
per
Sale
Sold out
70 days — 'Cimmaron', also being marketed by some vendors as 'Cimarron' or 'Cimmarron', is a Romaine/Cos type of lettuce. Its leaves are large (up to twelve inches), flat, bright green in color with a reddish-burgundy tinge, are crisp and quite flavorful. It also does well in the North, as well as in hot weather and is generally slow to bolt in the summer heat.
We have read some pretty creative histories about 'Cimmaron' lettuce including vendor stating that it dates back to the 1700s. These "histories" appear to be fabrications based on misinterpretation of fact. The documentation that we have found indicates that although there are historical varieties with similar descriptions, 'Cimmaron' was first introduced by the now defunct wholesale seed production company, Dorsing Seeds, Inc. of Nyssa, Oregon
[1]
in 1991.
[1,2]
Each packet contains one gram, which is approximately 500 to 600 seeds.
Share
View full details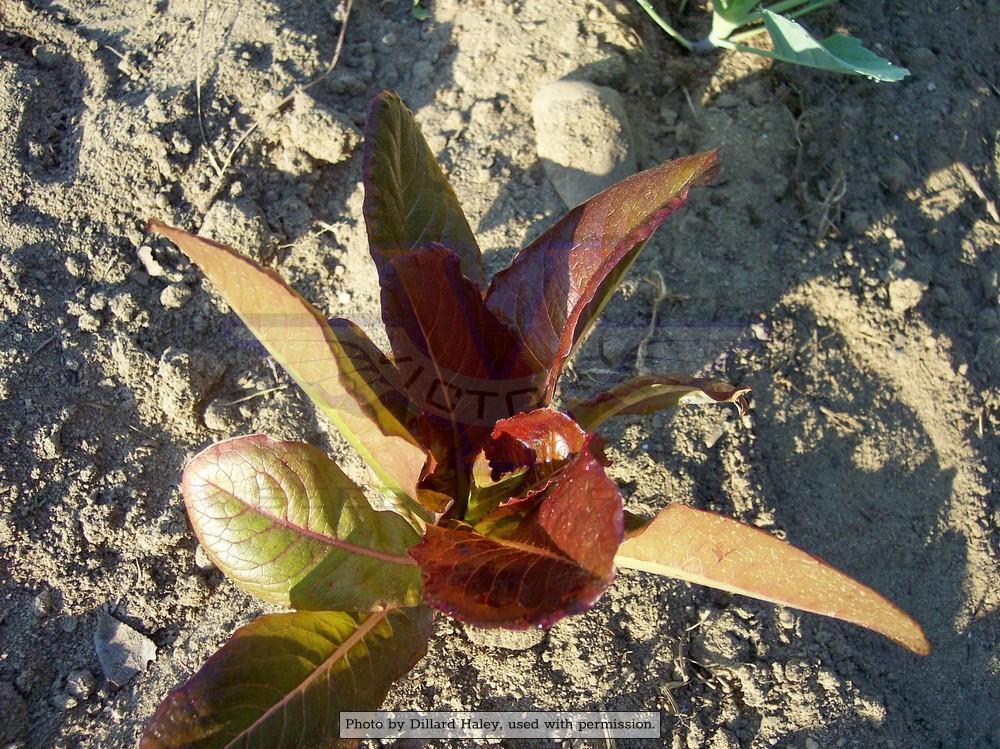 Planting Instructions:
Lettuce and other greens thrive in cool spring and fall weather (50° F to 60° F). A few greens can handle summer heat, but most of them prefer the cooler temperatures of spring and fall. Most lettuce and greens can withstand occasional exposure to light frost but if very cold weather is coming, protect your plants with a frost cover.
Sowing:
Prepare the seedbed outdoors using a hard tined rake, smoothening out the soil. Lightly sow and just barely cover the seeds with soil. Keep soil moist until germination is achieved. You can also start seeds indoors by sowing into seed starting trays using fresh new seed starting potting mix into clean seed starting trays. Just barely cover the seeds and keep well watered until they sprout. Harden off and transplant into the garden after about 3 weeks.
Informational References:
"Garden Seed Inventory: Third Edition," Kent Whealy, Seed Savers Exchange, 1992.
"New! Improved! Colorful! Small!," American Horticulturalist, Vol. 70, No. 1, January 1991, p. 4.
Explore our vegetable collections: