Regular price
Sale price
$2.95 USD
Unit price
per
Sale
Sold out
55 days — The plants of 'Alaska' peas are twenty-four to thirty-six inches tall and grow well in cool soil. There are typically five to eight smooth peas in each round pod. Historically used for canning or freezing, they are also a fine choice for use in fresh or dry (in about eighty days) pea soups. Not a super sweet variety. Seeds are smooth.
'Alaska' was introduced in 1881 by famous pea breeder
Thomas Laxton
of Bedford, England and originally named 'Earliest of All'. A stabilized cross between 'Ringleader' and 'Little Gem', it became the parent of many subsequent varieties. First offered in the United States in 1882 by
James J. H. Gregory
. it was listed in several other seed catalogs by the following year.
'Earliest of All' was renamed in 1884 by A. B. Cleveland of Cape Vincent, New York and given away as a premium for subscriptions to the agricultural periodical The Rural New Yorker. The name Cleveland gave is not directly in reference to the then Alaskan Territory but to the steamship
Alaska
owned by the Guion Line. It was built in Glasgow, Scotland in 1881 (the same year that 'Earliest of All' was introduced) and held the record for the fastest crossing of the Atlantic. The name stuck and it is by this name that it is still known in the United States.
[1]
Each ounce is approximately 150 seeds, which is generally enough to plant at least a ten foot row.
Share
View full details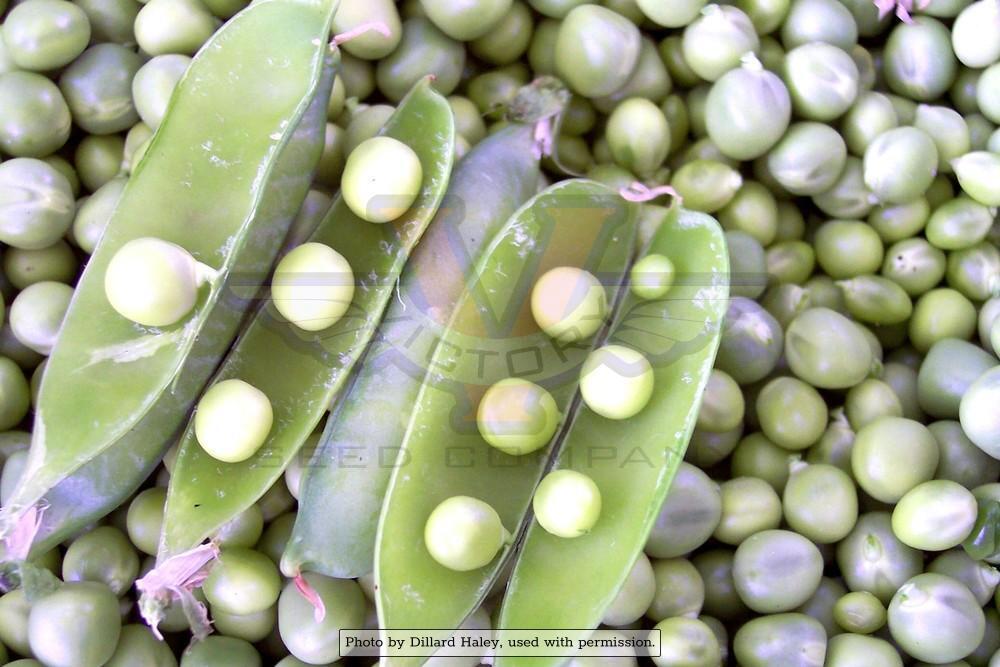 Planting Instructions:
Loosen rich well-drained soil in a location that receives six to eight hours of full sunlight per day. Add compost or fertilizer before planting.
Plant seeds directly outdoors in spring or fall when temperatures are cool. Plant 1½ inches deep, one to two seeds every two inches. Keep moist until germination. Thin to one plant every two inches in rows spaced thirty inches apart.
Informational References:
"

Descriptions of Types of Principal American Varieties of Garden Peas

," USDA Miscellaneous Publication No. 170, March, 1934.
Explore our vegetable collections: