Regular price
Sale price
$3.49 USD
Unit price
per
Sale
Sold out
70 to 80 days — 'Triple Play' is an early maturing sweet corn variety that is tolerant of cooler soil temperatures and ideal for locations with shorter growing seasons. If you are blessed with a longer growing season, it can be planted in intervals for an extended fresh corn harvest period.
As an open-pollinated stabilized cross between '
Hooker's Sweet Indian
' and '
Golden Bantam
', The stalks average five to six feet in height and produce delicious ears containing white, yellow, and blue-black kernels. Although two ears per stalk are typical, this variety tends to produce
tillers
(side shoots) that can result in four to five total ears per plant.
Often described by gardeners as being the best corn they had ever tasted
[2]
, when harvested at the milk stage just as some blue color begins to appear, the chewy kernels deliver a sweet, old-timey corn flavor that is missing from modern super sweet varieties found in supermarkets.
'Triple Play' was bred, and aptly named by organic farmer and agricultural educator, John Sundquist of River's Turn Farm
[1]
near Eugene, Oregon. Although we are still researching its "official" introduction date, it first started circulating among seed savers in 1996 with the originating source being noted as Seeds of Change.
[2]
Old Seeds of Change catalogs confirm Mr. Sundquist as the originator and stated, "
When the yellow shows it's ready to eat, blue showing and it's really sweet
."
Our seed was grown by one of our Grower's Network members in Northeastern Washington State and whose original source was Seeds of Change. Approximately 80 seeds per 0.5 ounce.
Share
View full details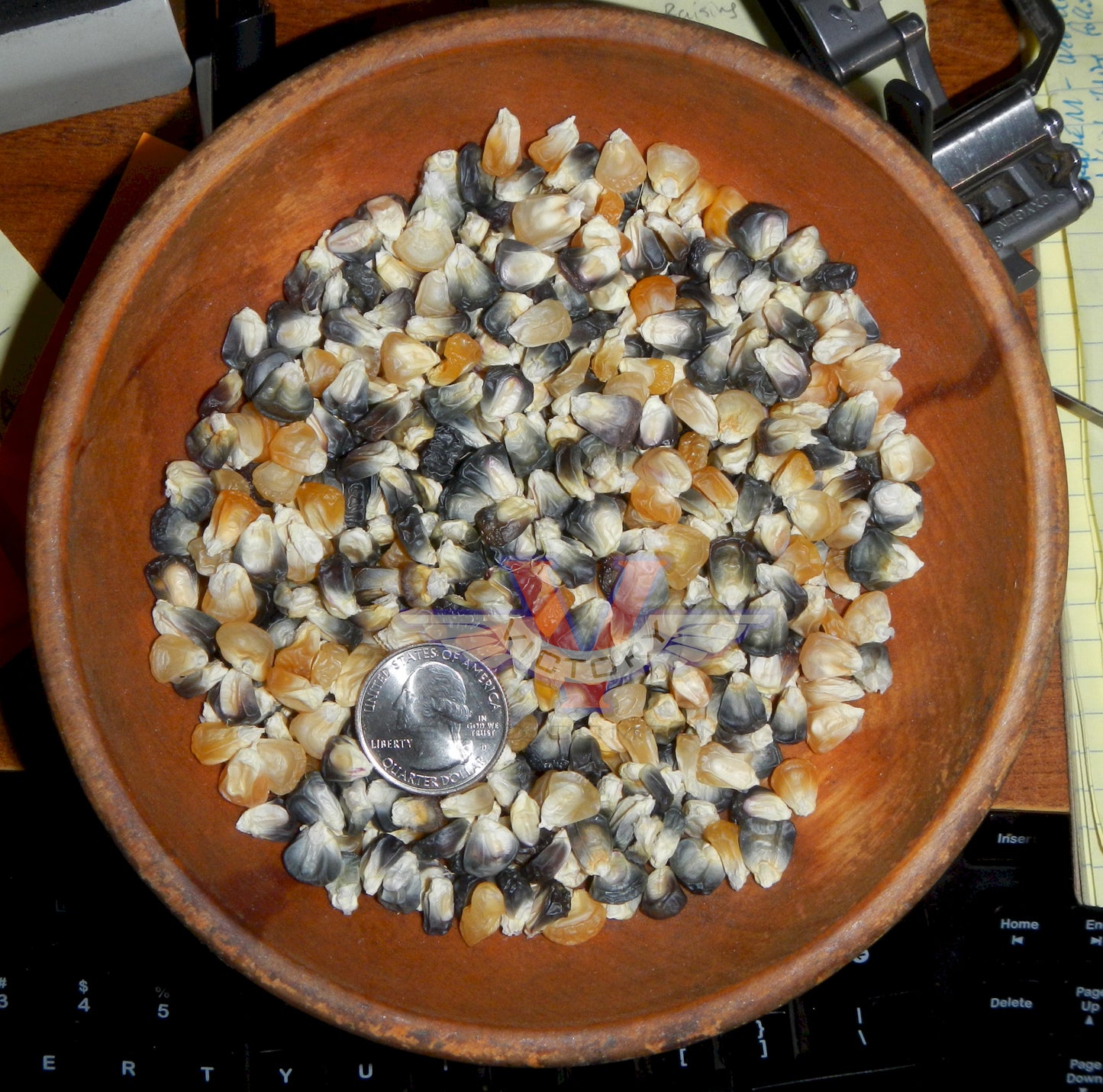 Planting Instructions:
Soil must be at least 65ºF to germinate. Be patient and do not plant too early or you will waste a lot of seed! Plant in full sun and keep it watered. Corn is a wind-pollinated plant. Plant in blocks several rows wide to ensure full ears.
Sow seeds about 1½ to 2½ inch deep, 3 to 4 inches apart, in rows spaced 24 to 30 inches apart. Thin to 6 to 12 inches apart.
Informational References:
"Seeds of Change Organic Seeds," Seed Annual, New Mexico, 2001.
"Seed Savers Exchange Yearbook," Seed Savers Exchange, Decorah, Iowa, 1996, 1997, 1998.
Explore our vegetable collections: