Regular price
Sale price
$2.95 USD
Unit price
per
Sale
Sold out
55 days — Also referred to as, 'Burpless Tendergreen', as its name implies, it is a burpless-type cucumber. Its skin is thin, light green in color with white spines, averaging seven to twelve inches in length, and slightly blocky in shape. The flesh is sweet, not bitter, and tender. Excellent as a slicer or for pickling when the fruits are small. Resistant to downy and powdery mildew.
Its introduction history remains anecdotal with factual information elusive. Most merchants list that is is "
over 80 years old
," placing its release date prior to the 1930s, but these same sellers offer no references. Scouring the Victory Horticultural Library's catalog archive, we have not yet been able to document its history. Each packet contains one gram, which is approximately 35 to 40 seeds.
Share
View full details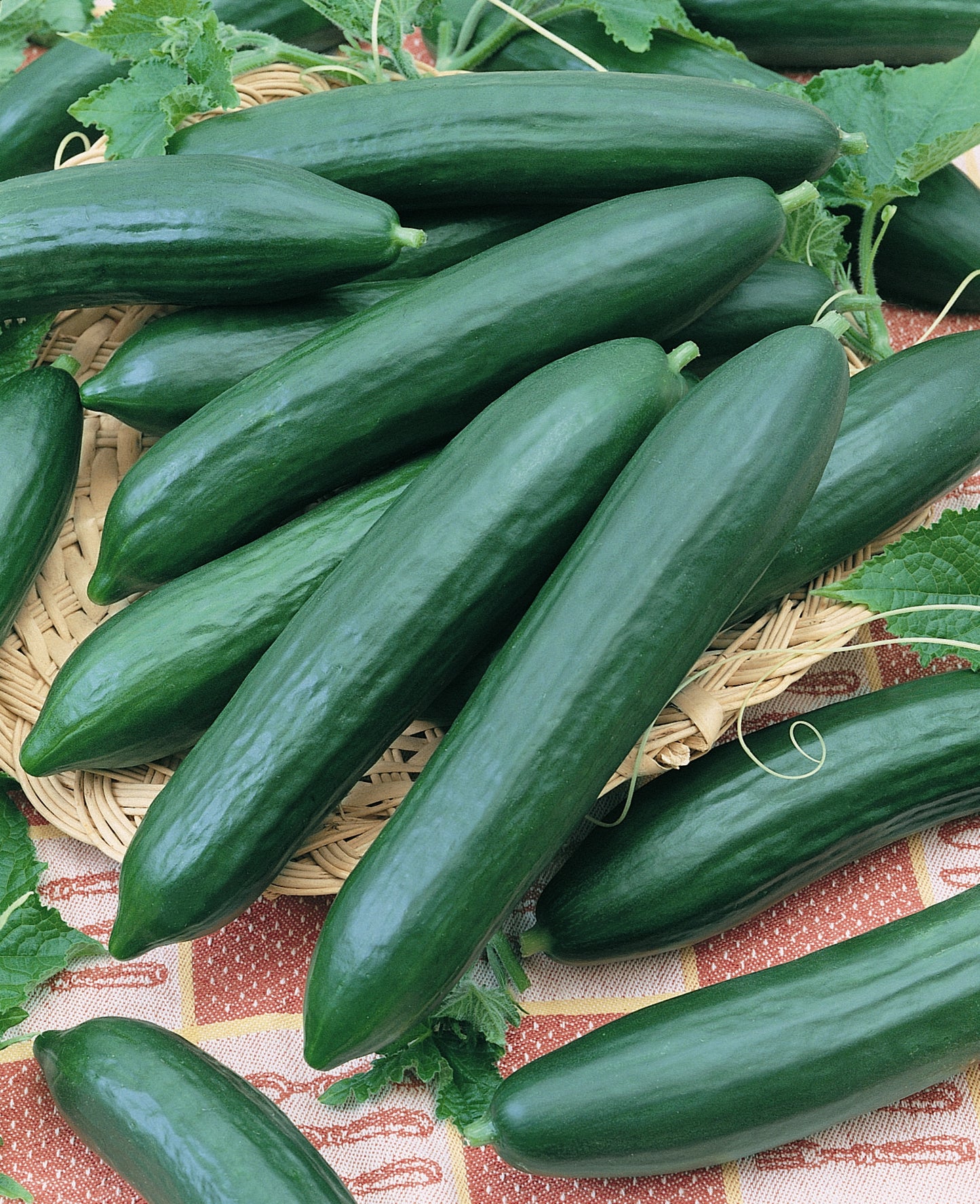 Planting Instructions:
Cucumbers grow best with long, hot, humid days with maximum sunshine and warm nights. Plants are extremely susceptible to frost. Sow seeds outside only after danger of frost when soil has warmed. Make a second sowing 4 to 5 weeks later for a late summer or early fall harvest. For an earlier harvest and to reduce the threat of insect damage to seedlings, start a few plants indoors in individual pots (or trays with separate compartments) about a month before your last spring frost date.
Sowing:
To seed in rows, plant seeds 1 inch deep and about 6 inches apart. To plant in hills, plant four or five seeds in 1-foot-diameter circles set 5 to 6 feet apart.
Explore our vegetable collections: