Regular price
Sale price
$3.49 USD
Unit price
per
Sale
Sold out
Havana 608
Nicotiana tabacum L
[ Approximately 100 seeds per packet ]
Havana 608 is a cigar filler or binder tobacco. It grows to 6' closely spaced leaves and matures in about 65 days. The leaves are a very bright green and upturned with slightly down turned tips. It holds up well during inclement weather and the pyramidal shape gives it good wind resistance. The leaves turn a light yellow green with yellowing at the edges when ripe. Plants average 20 harvestable leaves per plant, and are 14"-16" in width and 20" long. Air cures to a medium brown. 
Each packet contains approximately 100 seeds.
Share
View full details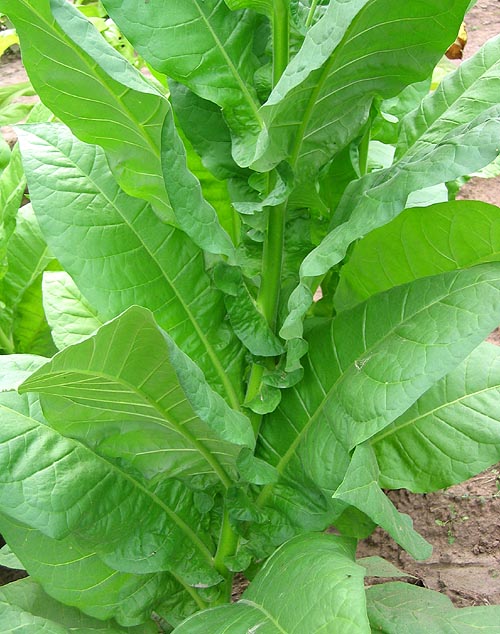 Tobacco plants are very interesting, ornamental, and have uses apart from consumption. This section of the website is intended for the historical and informational purposes of thinking adults. Anyone who has been raised since the turn of the 20th century already knows that tobacco can be addictive and can contribute to various medical ailments. If you do not smoke, it would seem illogical to start. We in no way encourage people to use any form of tobacco product.
Explore our vegetable collections: