Regular price
Sale price
$2.75 USD
Unit price
per
Sale
Sold out
Fenugreek
Trigonella foenum-graecum
Fenugreek originated in the region of the Middle East (especially Lebanon and Syria) and Southeastern Europe to India and China. It is an ancient cultivated plant dating back to the earliest recorded history. Desiccated seeds were even found in Tutankhamen's (King Tut's) tomb dating them to 1323 B.C.
Although it is little known in western cuisine, Fenugreek is significant in many cultures as a culinary herb (leaves), spice (seeds) as well as historically for its medicinal properties. The leaves and sprouts are also eaten as vegetables.  In India, it is popular for pickles. Carefully toasting the seeds at lower temperatures both enhances the flavor and tends to reduce their bitterness.
It is commercially produce in semi-arid areas but is quite forgiving of climate. It tends to be quite mild when grown in places like here in Oregon and takes on its stronger, more bitter signature flavor in warmer locations. An Annual. Each packet contains two grams, which is approximately 150 seeds.
Share
View full details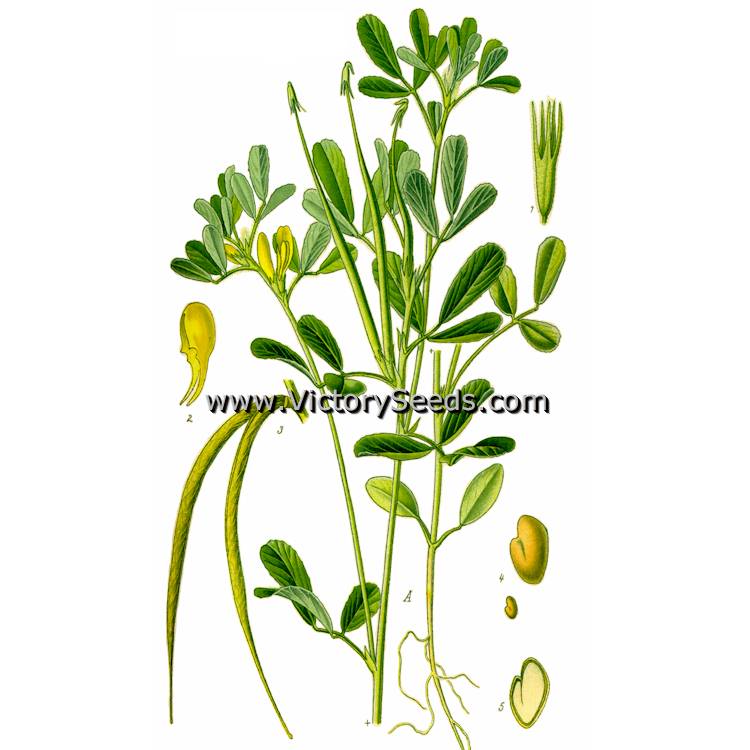 Seeds are sown densely, germination occurs quickly, and the leaves can be harvested in as little as thirty days. Flowering and seed production later in the summer.
Information Resources:
Explore our vegetable collections: