Regular price
Sale price
$2.95 USD
Unit price
per
Sale
Sold out
58 days — 'Detroit Dark Red' is probably the most recognized beet there is . . . and for good reason. Once it was introduced, it was quickly adopted by market growers for fresh market and the canning industry as well as by gardeners. And for over one hundred years, it remains one of the most popular.
The roots are globe shaped, excellent color, sweet, smooth and tender. Very tasty fresh out of the garden, but they also maintain their taste and texture after being canned or pickled. We also personally enjoy harvesting tender, immature leaves as "
baby greens
" and adding them into our tossed salads to add additional flavor.
Originally developed by a Mr. Reeves of Port Hope, Ontario, Canada by making selections for specific traits from the old European variety, 'Early Blood Turnip'. Further selections and improvements were made by the
D. M. Ferry Seed Company
who introduced in the United States in their 1892 catalog as 'Detroit Dark Red Turnip' beet.
[1]
Each packet contains four grams which is approximately 200 seeds. Each ounce contains about 620 seeds.
Share
View full details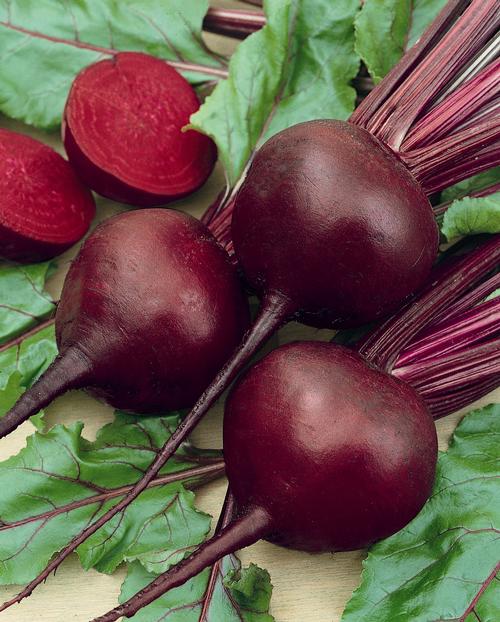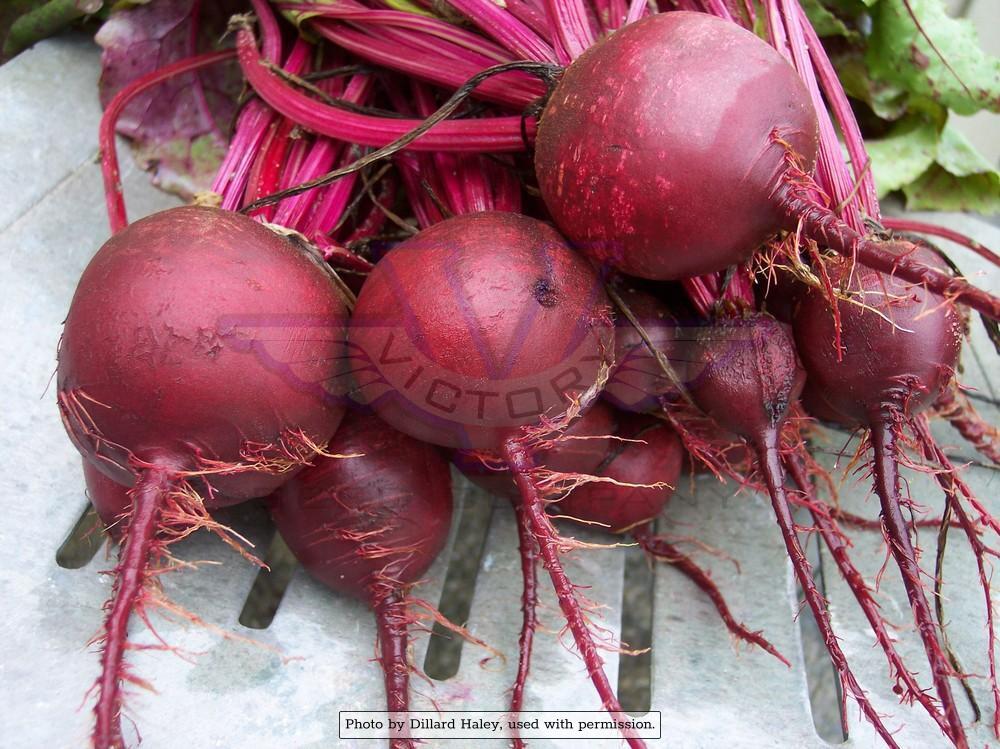 Planting Instructions:
In a well-drained location that receives six to eight hours of full sun daily, sow seeds ¼ to ½ inch deep and one inch apart. The rows should be spaced 12 to 24 inches. Make sure that you have loosened the soil to one foot deep and rake smooth.
Firm the soil over the seeds and keep moist, making sure that the young roots do not dry out, until seedlings appear. When plants are 1½ to 3-inches tall, thin to three inches apart. The "thinnings" can be eaten as "baby greens." Water weekly (or as required) in dry weather. Control weeds.
Informational References:
"

Descriptions of Types of Principal American Varieties of Red Garden Beets

", USDA Miscellaneous Publication No. 374, April 1940.
Explore our vegetable collections: