Regular price
Sale price
$2.95 USD
Unit price
per
Sale
Sold out
Danish Ballhead


115 days — 'Danish Ballhead' has been a standard storage-type variety since it was introduced by
W. Atlee Burpee & Company
in 1887.
[1]
  It has been a dependable variety, resisting bolting and splitting and keeping until late spring. Produces round, blue-green, seven to eight inch diameter heads weighing five to seven pounds. Adapted to the Northeast and does well in mountainous areas.
Although known as 'Danish Ballhead' in North American, it is actually a short-stemmed strain of the old Danish variety called 'Amager'. Danish records date 'Amager' as being developed by Dutch colonists, on the island of the same name, in the fifteenth century.
[1]
When introducing it as a new variety, here is how W. Atlee Burpee described 'Danish Ballhead' in their 1887 Seed Annual:
"
While in Denmark last August, we discovered a variety of cabbage called, from the shape of the heads, Ballhead, which the Danes prize so highly that they grow it almost exclusively for winter cabbage, and annually export large quantities. In the winter of 1884-5 several large shipments were made to New York, where ready sales, at high prices, were realized. The variety has been selected and perfected for more than fifty years by the Danish gardeners and it is remarkable that the seed has not been offered before in America. We have imported, at a high price, a limited supply of the seed direct from the best growers in Denmark and can recommend it with full confidence. The heads are hard as they can be, round as a ball, of good marketable size, of extra choice quality, very fine grained, and remarkably good keepers.
"
[2,3]
Each packet contains 0.5 gram, which is approximately 75 seeds.
Share
View full details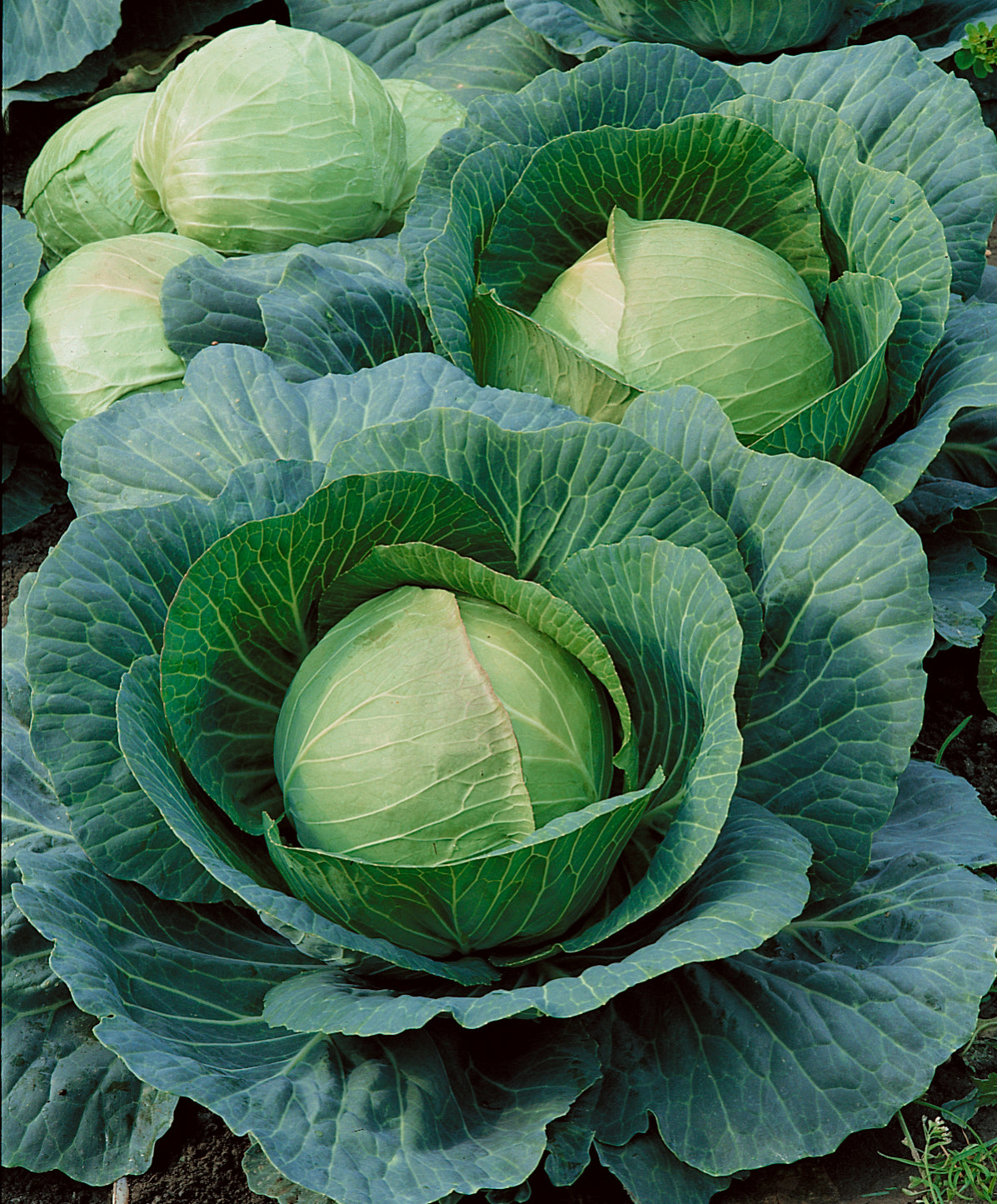 Planting Instructions:
Plant indoors five weeks prior to your last expected frost date. Sow at a depth of about ¼ inch keeping moist until the seedlings appear. Use as much light as possible, watering as required.
Two weeks prior to transplanting, acclimate the seedlings to the outdoors by moving outside into the shade and then return indoors at night. Expose the plants to more direct sunlight every day. Check moisture regularly. Transplant 16 inches apart in rows spaced 24 inches.
Although the name or description of this variety refers a modern company's name, the seed we are offering is in no way sourced from, "owned by" or connected with that company. The name is simply the historically accurate, common name for the variety giving credit to the seedsman that originally released it.
Informational References:
"

Descriptions of Types of Principal American Varieties of Cabbage

," by Victor Rickman Boswell, USDA Miscellaneous Publication No. 169, March, 1934.
"

Burpee's Farm Annual for 1887

," W. Atlee Burpee & Company, Philadelphia, Pennsylvania.

"

Burpee's Annual for 1912

," W. Atlee Burpee & Company, Philadelphia, Pennsylvania.
Explore our vegetable collections: