Regular price
Sale price
$2.95 USD
Unit price
per
Sale
Sold out
Chocolate Cherry
Helianthus annuus
80 to 90 days — The petals of 'Chocolate Cherry' sunflower are a deep burgundy color radiating out from a dark-chocolate colored center. The flowers are five to eight inches across on plants that are heavily branching and reach six to seven feet in height. They are quite beautiful left alone as a focal point along the backs of your flower beds or along a south-facing fence. If you like to brighten your home with cut flowers, 'Chocolate Cherry' sunflowers are gorgeous and long-lasting in vases.
Very attractive to bees and other beneficial pollinating insects. Once established, sunflowers prefer dry soil in a sunny location. It blooms from summer into the fall. If you leave the seed heads standing in your beds and gardens, migratory birds will be happy for the treat. Each packet contains 2 grams, which is approximately 50 seeds.
Share
View full details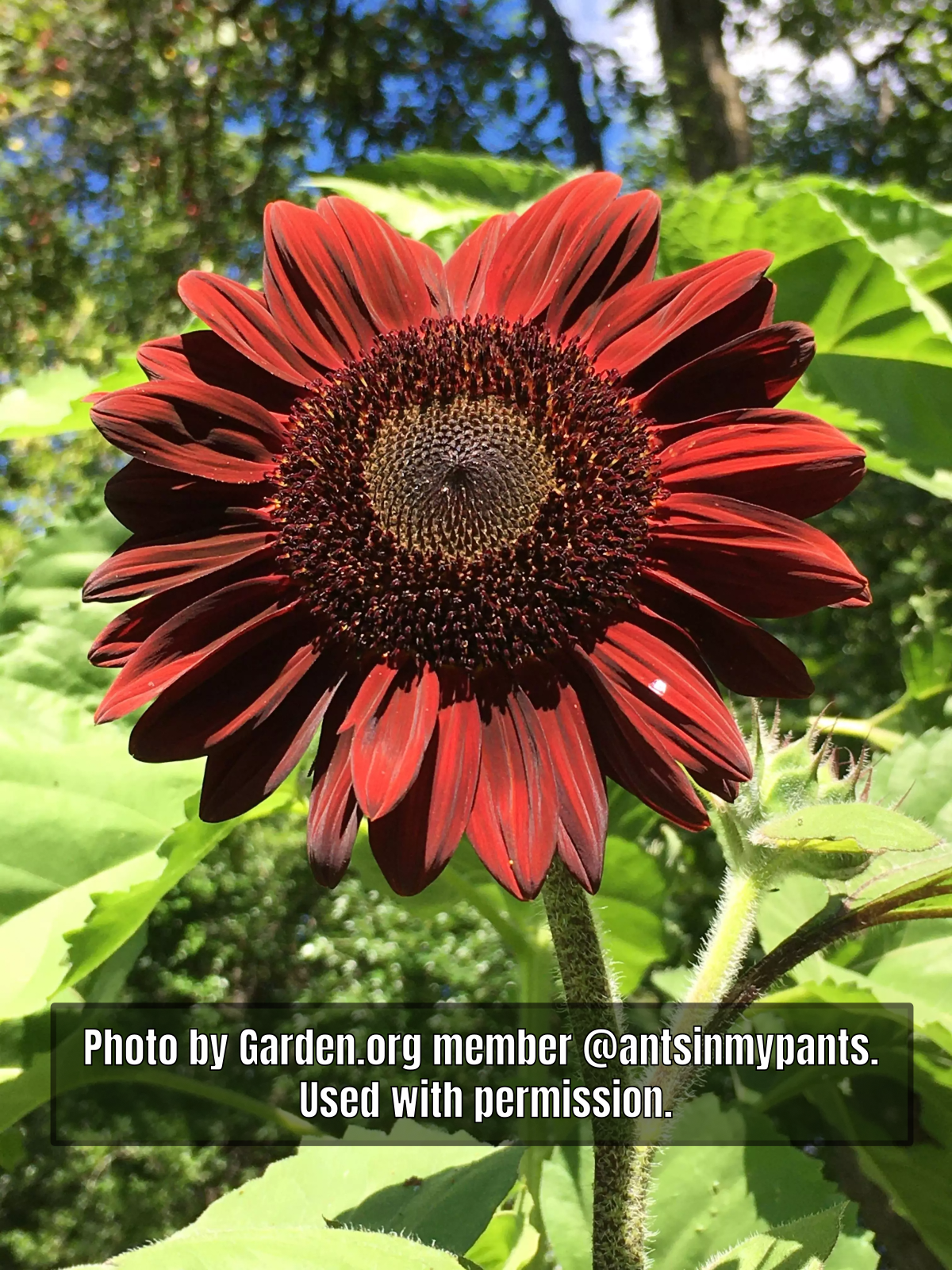 Planting Instructions:
Sunflowers are very easy to grow and because of their size, quite spectacular for a child's garden.
Sow directly outdoors, ¾ inches deep. Thin the plants at first to 8 inches and then to two feet to avoid crowding. (We have had good luck transplanting)
Water regularly and weed between the plants to eliminate competition.
Harvest the seeds by cutting the flowering heads when the backs have turned yellow. Complete the drying by hanging them upside down in a warm, dry place.
Explore our vegetable collections: