Regular price
Sale price
$2.95 USD
Unit price
per
Sale
Sold out
Benning's Green Tint
(Farr's Benning White Bush)
Cucurbita pepo
55 days — Although now sold by seed merchants almost universally under the name 'Benning's Green Tint', the company that originally introduced it into the seed trade actually called it, 'Farr's Benning White Bush'. Over the years it has been called by many synonyms including, "Farr's White Bush," "Benning's Bush," and simply "Benning's." It is a beautiful "Scallop" or "Patty Pan-type" summer squash strain, producing fruits are a gray-green color, scallop-shaped and best harvested at three inches in diameter. The plants are productive, early maturing, bush-type, and relatively compact.
'Benning's Green Tint' is an old variety that was developed by a market grower from Benning,
[5]
Washington, D.C., named Charles N. Farr.
[1]
The Farr family had developed the variety to be creamy but firm in texture, pale-green to white in color, and early maturing, therefore first to market. Very popular in the region, they had been offering its fruits for sale to consumers since about 1896.
[2]
When approached about procuring seeds, he always declined.
In 1906, Mr. Farr decided to retire from farming and sold his seed stock to local seed merchant, F. W. Bolgiano who quickly introduced it in his 1907 seed catalog. Although Charles E. Farr retired, his brother, Nimrod
[5]
E. Farr continued working the family's farm and supplied seed to Bolgiano's for many years.
[1]
Each packet contains three grams, which is approximately 28 to 30 seeds.
Share
View full details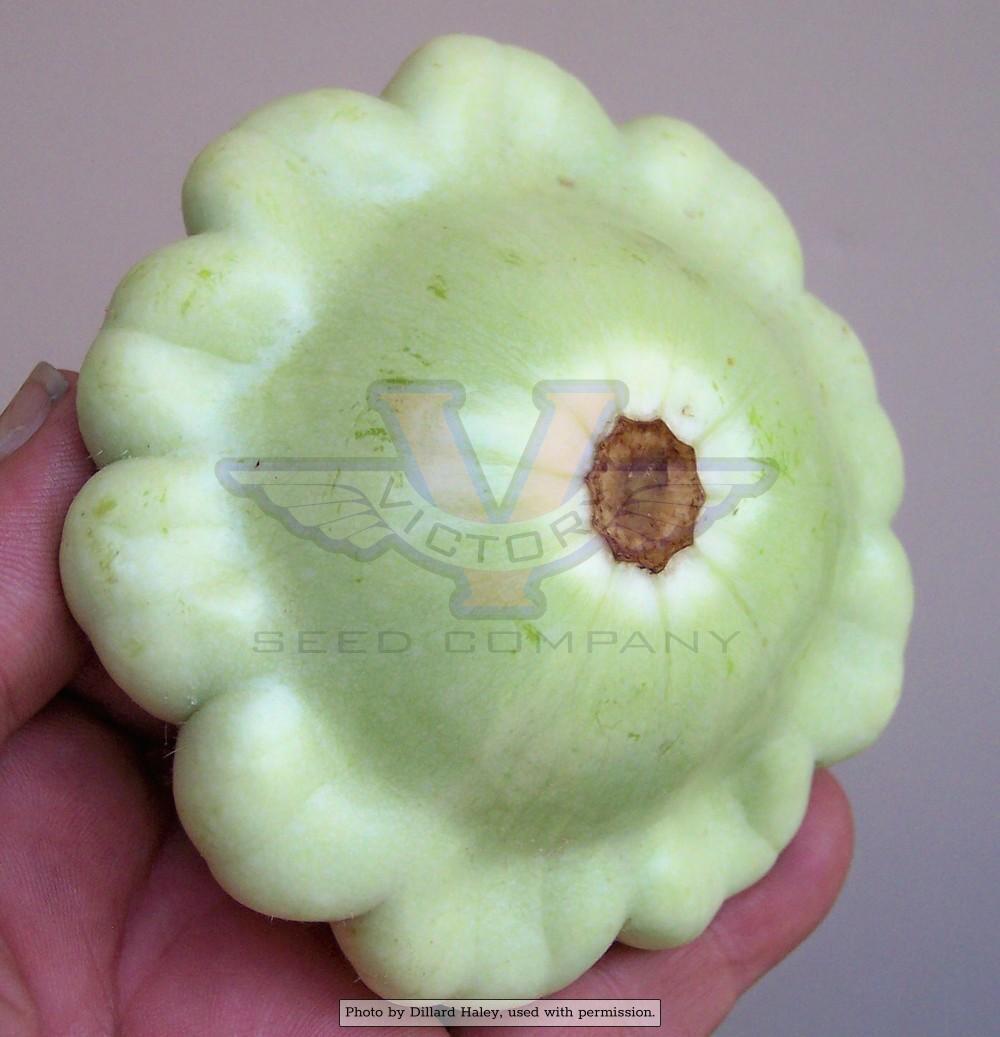 Planting Instructions:
Choose a location that has warm, well-drained and fertile soil. Work in plenty of organic matter and mulch to conserve moisture.
Sow directly into the garden after any threat of frost has past. Sow one inch deep in hills or rows spaced 24 to 30 inches apart.
Harvest when the fruit is six to eight inches long or still tender. Harvest will be lengthened if you keep picking.
Informational References:
"F. W. Bolgiano and Co.," F. W. Bolgiano & Co., Washington, D.C., 1907, page 3. (Bolgiano listed this variety as late as 1971.)
"F. W. Bolgiano and Co.," F. W. Bolgiano & Co., Washington, D.C., 1920, page 33.
"Forbes Seeds: Wholesale List," Alexander Forbes & Co., Newark, New Jersey, 1922, page 24. (Listed it as, "Farr's White Bush or Benning's.")
Note: Benning, Washington, D.C., once an agricultural area, is now a residential neighborhood.

"Fifty-third Year of Boyd's Directory of the District of Columbia 1911," R. L. Polk & Co., Washington, D.C., 1911, page 255.
"Fairfax Seed," W. R. Gray, Oakton, Fairfax County, Virginia, 1919, page 16. (Listed as 'Farr's Bennings White Bush Squash'.)
"Mann's Descriptive Catalogue," P. Mann & Co., Washington, D.C., 1920, page 19. (Listed as 'Benning's Bush Squash'.)
"Maryland Historical Trust Inventory No. PG: 75A-008," Maryland Inventory of Historic Properties Form, Forestville Methodist Church and Cemetery,

Number 8 page 2

. [

NOTE:

"The property where the Forestville Methodist Church and Cemetery are located was owned by Nimrod E. and Martha M. Farr in the early twentieth century. Farr, born 1861, was a truck farmer who grew a few fruit or vegetable crops on a large scale for transport to other markets. In 1922, the Farrs conveyed the property to the trustees of the Forestville Methodist Episcopal Church. The present concrete-block church was constructed soon after the property was purchased by the trustees. However, it is possible a church building existed on this property prior to the early 1920s. More significant is the existence of the cemetery, which has above-ground markers dating from 1840. This suggests that Nimrod Farr was not using this portion of his property for farming, but may have been leasing it to a local congregation." ]
Explore our vegetable collections: