Regular price
Sale price
$2.95 USD
Unit price
per
Sale
Sold out
Also called Spicy Bush or Boxwood Basil.
We love this adorable little perfectly round bush basil. At its maximum size it's about the size of a basketball and produces hundreds of little leaves, and packs a real punch with flavor and fragrance. We often grow several dozen of these and harvest them all the same time, hang them to dry, and then crumble the leaves into a jar for use through the winter. It's also good for fresh use, as well.

Because it's so small and well behaved, it is an excellent choice for containers and even in your landscaping nestled among ornamental plants.
Each packet contains 1 gram, which is approximately 890 seeds.
Share
View full details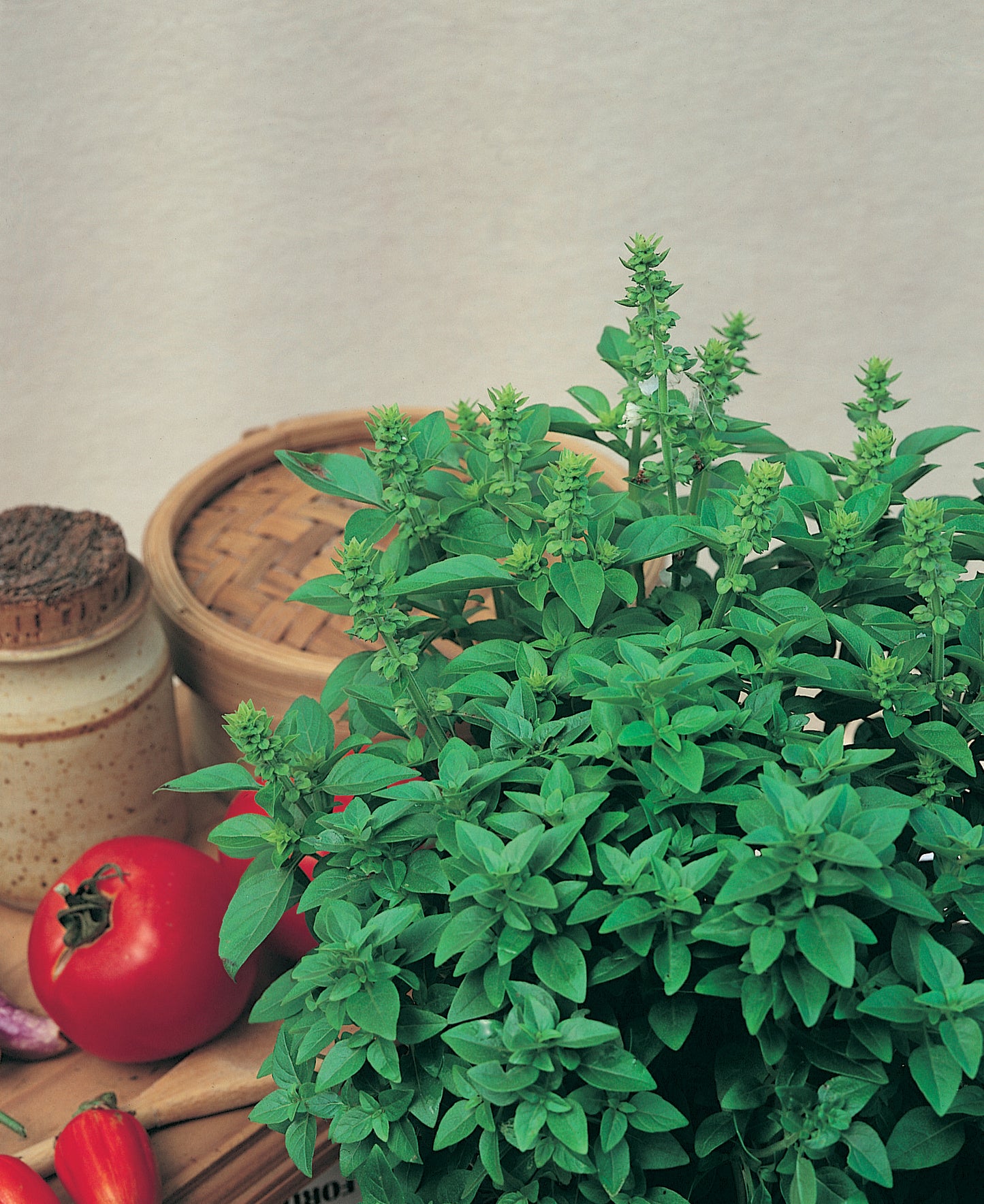 Planting Instructions:
Germination: 5 to 7 days
Planting Depth: 1/8 inch
Seed Spacing: 1 to 2 inches
Thinning Height: 2 inches
Spacing after Thinning: 8 inches
Days to Maturity: 75 to 85 days
Sow seeds indoors or directly into the garden after all danger of frost has past. The plants should be spaced in rows eighteen inches apart or used in group plantings.
The plants are short and grow to up to around 12 inches, and provide several harvests.
The leaves are used fresh to make pesto, and can be dried and used as a seasoning. A favorite in Italian dishes.
Prefers well-drained soil, even moisture, and full sun.
Explore our vegetable collections: