Regular price
Sale price
$2.95 USD
Unit price
per
Sale
Sold out
Genovese Basil is a popular and highly aromatic variety of basil that is well-loved by chefs and home cooks alike. It is known for its bold and sweet flavor with a hint of pepper and clove.

This basil variety is easy to grow and produces large, glossy leaves that are perfect for making pesto, adding to salads, or using as a garnish. The plants grow to a height of 18-24 inches and are highly productive, producing a steady supply of fresh basil throughout the growing season.

Genovese Basil prefers a warm and sunny location with well-draining soil. It can be grown in pots or in the ground, making it a versatile addition to any garden. This basil variety is also highly adaptable and can be grown both indoors and outdoors.

This is one of our family's favorite basil to grow, If we could only grow one basil, it would probably be Genovese.

Each packet contains 1 gram, which is approximately 890 seeds.
Share
View full details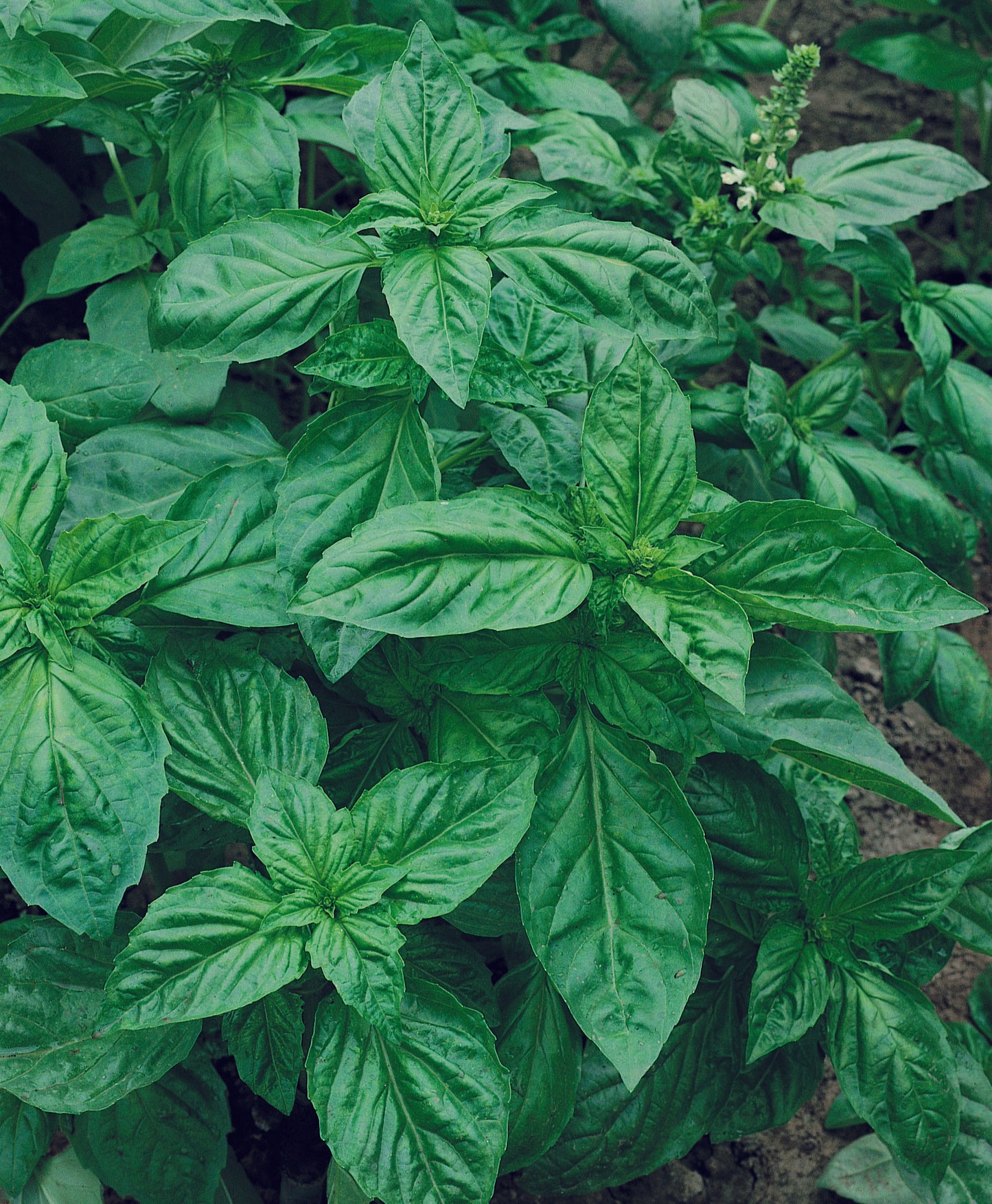 Planting Instructions:
Germination: 5 to 7 days
Planting Depth: 1/8 inch
Seed Spacing: 1 to 2 inches
Thinning Height: 2 inches
Spacing after Thinning: 8 inches
Days to Maturity: 75 to 85 days
Sow seeds indoors or directly into the garden after all danger of frost has past. The plants should be spaced in rows eighteen inches apart or used in group plantings.
The plants grow to up to 30 inches, and provide several harvests.
The leaves are used fresh to make pesto, and can be dried and used as a seasoning. A favorite in Italian dishes.
Prefers well-drained soil, even moisture, and full sun.
Explore our vegetable collections: