Regular price
Sale price
$2.95 USD
Unit price
per
Sale
Sold out
Evergreen Parsley
Petroselinum crispum
70 days — 'Evergreen parsley' grows vigorously and exhibits more frost resistance than other varieties. The leaves are compound, curled, dark-green and large. Parsley becomes very bitter as the plant starts to flower. Parsley has been cultivated for centuries and is used as a garnish, palate cleanser, flavoring in soups, salads, and as a seasoning in other recipes. Some varieties, like '
Hamburg Rooted
', are used as a vegetable.
An "
All-America Selection
®
" winner in 1940. A biennial plant, parsley is typically grown as an annual. Each packet contains two grams, which is approximately 300 seeds.
---
Herbalists have used it as a breath freshener, digestive aid, and in tea to treat high blood pressure and rheumatism. Because it is high in vitamins A and C, it has also been used as a quinine substitute to treat malaria.
Share
View full details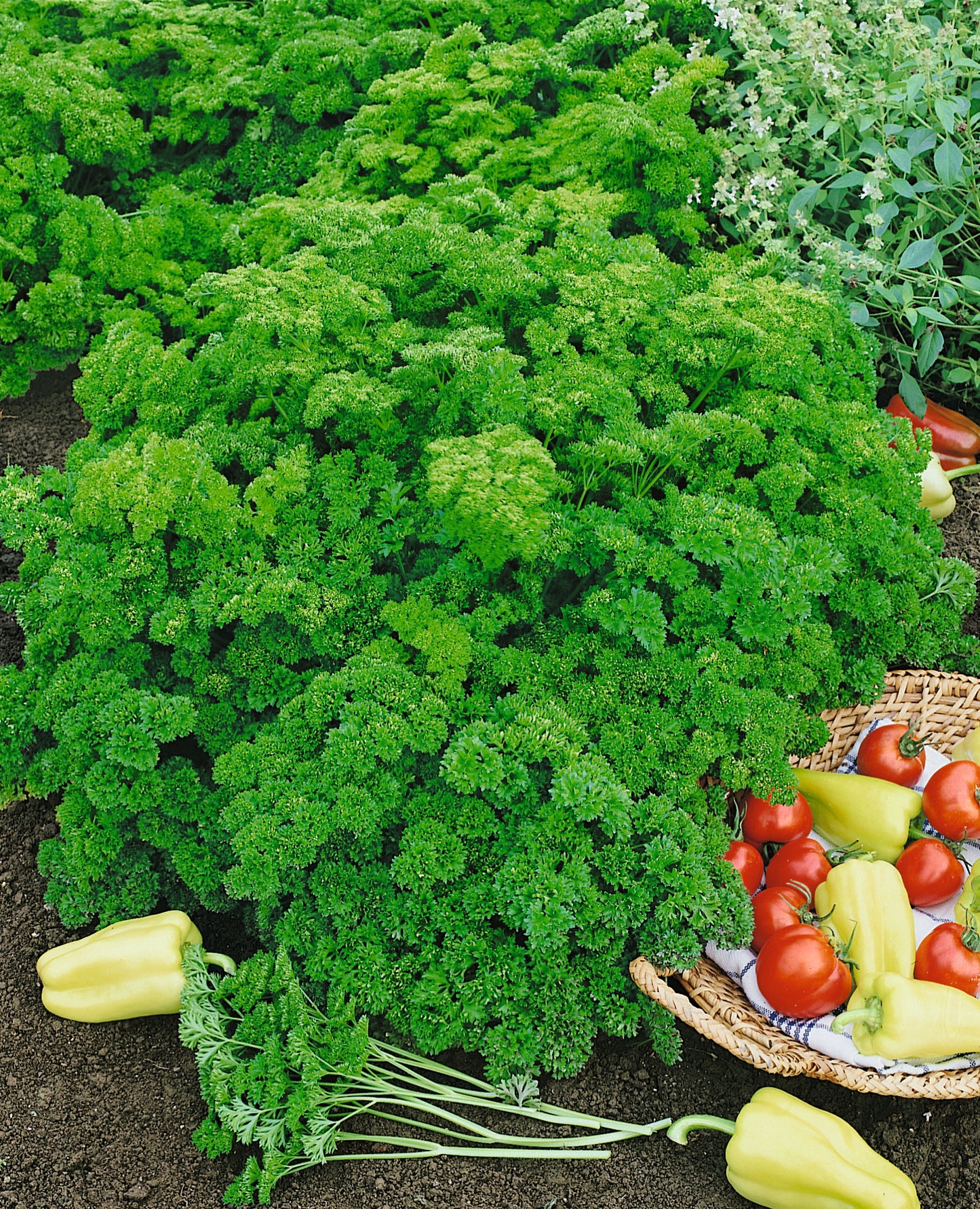 For best germination results, freeze seed for three to five days and then soak in warm water for about eight hours before sowing. Cover seed lightly as darkness helps germination. The Victory Seed Company does not advocate medical self-diagnosis or self-medication. Reference to the medicinal properties of plants are described here for educational and historical purposes only and are not to be construed as a prescription, prognosis or diagnosis for any disease or illness. As with any remedies or medicines, you should consult your personal health care provider before using.
If a parsley farmer is sued, can they garnish his wages?
Explore our vegetable collections: