Regular price
Sale price
$2.45 USD
Unit price
per
Sale
Sold out
Bloomsdale Longstanding
Spinacia oleracea
45 days — An old garden standard spinach variety, 'Bloomsdale Longstanding' is an early maturing variety with dark green colored, crumpled leaves. This variety "stands well," that is, it does not bolt as fast in hot weather, and therefore can be sown in spring or fall.
'Bloomsdale' spinach was originally released by
D. Landreth & Company
in the 19th Century. "Bloomsdale" was the name of Landreth's farm in Bristol, Pennsylvania which they moved to in 1847. 'Long Standing Bloomsdale' is an old improved variety selected for its slow bolting trait and introduced in 1925 by Zwaan and Van der Molen, Voorburg, Netherlands.
[1]
According to the USDA, 'Bloomsdale Longstanding' spinach has also been marketed over the years by various seed suppliers using the following synonyms:
'Aristocrat', 'Bloomsdale Improved Long Standing Thick Leaved', 'Bloomsdale Long Standing', 'Bloomsdale Savoy Long Standing', 'Burlington', 'Late Seeded Bloomsdale', 'Hot Weather', 'Late Seeding', 'Long Standing Bloomsdale', 'Long Standing Savoy Leaved', 'Keselected Bloomsdale Long Standing', 'Special Summer Savoy', and 'Summer Savoy'. Although 'Summer Savoy' is reputed to be slightly flatter in habit than 'Long Standing Bloomsdale', no consistent difference could be detected in the stocks tested.[1]
Each packet contains four grams, which is approximately 300 seeds. Each ounce contains approximately 2100 seeds.
Share
View full details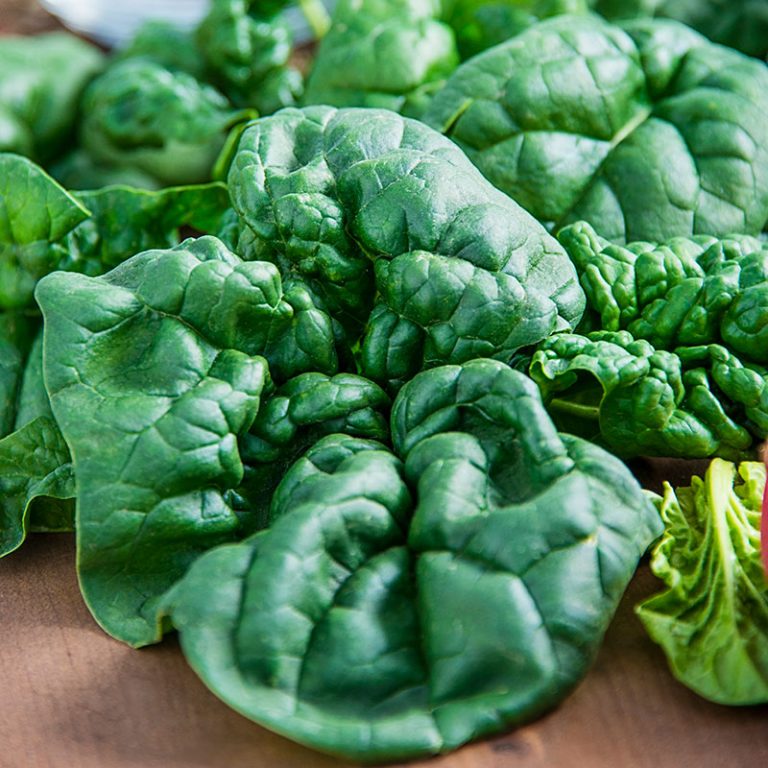 Planting Instructions:
Spinach and other greens thrive in cool spring and fall weather (50° F to 60° F). A few greens can handle summer heat, but most of them prefer the cooler temperatures of spring and fall. Most lettuce and greens can withstand occasional exposure to light frost but if very cold weather is coming, protect your plants with a frost cover.
Sowing:
Prepare the seedbed outdoors using a hard tined rake, smoothening out the soil. Lightly sow and just barely cover the seeds with soil. Keep soil moist until germination is achieved. You can also start seeds indoors by sowing into seed starting trays using fresh new seed starting potting mix into clean seed starting trays. Just barely cover the seeds and keep well watered until they sprout. Harden off and transplant into the garden after about 3 weeks.
Informational References:
"

Descriptions of Types of Principal American Varieties of Spinach

," USDA Miscellaneous Publication No. 316, October, 1938.
Explore our vegetable collections: